558.Maasai Jumping Dance / Kenya
Maasai Jumping Dance is a special style of dancing performed by the Massai tribe from Kenya, an ethnic community that has managed to withstand the test of time and retained its rich traditions. The Maasai have a distinct dance that involve making a circle and jumping up high to show their strength and stamina as tribal warriors. The women wear bead necklaces or shanga round their necks which they use to dance as they sing their traditional music. The beautiful colours of their shukas and beads combined with their mohawk kind of hairstyles separates them from any other dancers in Kenya.
MACARENA is a Spanish dance song by Los del Río about a woman named Macarena. Appearing on the 1993 album "A mí me gusta", it was an international hit in 1995, 1996, and 1997, and continues to be a popular dance at weddings, parties, and sporting events. One of the most iconic examples of 1990s dance music. In the video produced for the song, a guy is getting ideas for the dance by watching clips of kids dancing to the song with his cat. Two people come to his house with a made-up dance to it. Soon, more people come outdoors of his house, doing the dance we all know today. The video focuses on everyone doing the dance.
Mader called also The Courting Dance is a German couples dance in which the men try to woo the women with affection and signs of their dexterity and strength. The mischievous men will occasionally lift the girl's dirndl hem while she is spinning!
561.Maglalatik / Philippines
Maglalatik is an indigenous dance from the Philippines. Coconut shell halves are secured onto the dancers' hands and on vests upon which are hung four or six more coconut shell halves. The dancers perform the dance by hitting one coconut shell with the other - sometimes the ones on the hands, the ones on the body, or the shells worn by another performer, all in time to a fast drumbeat. Like many native Filipino dances, it is intended to impress the viewer with the great skill of the dancer.
Mahraganat is a genre of electronic dance music that originated in Cairo and it is also a dance performed to this kind of music. It is a fusion between simplified Hiphop merged with some other dance styles from this region, like Knife dance or Baladi dance. Mahraganat is often very lyrical in the way it translates the lyrics of the song into a movement. There are many variations and styles within this kind of dance and it evolves organically.
563.Maibaum-Tanz / Germany / Austria
Maibaum-Tanz is a tradition going back to the 16th century of dancing around the maypole in Germany and Austria. A decorated tree is usually erected either on the May 1st or on the evening before. In most areas, especially in Baden-Württemberg, Bavaria and Austria, it is usual to have a ceremony to erect the maypole on the village green. The custom of combining it with a village or town fete, that usually takes place on 30 April, 1 May or at Pentecost is widespread. This tradition is especially strong in the villages of the Bavarian Alps. The pole is usually painted in the Bavarian colours of white and blue and decorated with emblems depicting local crafts and industry. The event is usually followed by a May dance or Tanz in den Mai.
Maibi Jagoi is another form of dance from the hills of Manipur in India. Maibi Leiching Jagoi is a popular festival in Manipur that mirrors the cultural heritage of the Pre-Vaishnavite tradition of the region. The dance symbolises the creation of life and growth of civilisation in a highly rhythmic and absorbing style and performed before the Sylvan deity to bring peace and prosperity to the land.
565.majorette dance / Global
majorette dance is a dance performed by a majorette, a baton twirler whose twirling performance is often accompanied by dance, movement, or gymnastics. These dances are primarily associated with marching bands during parades. Majorettes can also spin knives, fire knives, flags, light-up batons, rifles, maces and fire batons. They do illusions, cartwheels, and flips, and sometimes twirl up to four batons at a time. Majorettes are often confused with cheerleaders; baton twirling, however, is more closely related to rhythmic gymnastics than to cheerleading.
Mayilattam is an artistic and religious form of dance performed in the Hindu temples of Tamil Nadu and Kerala in reverence to Lord Subrahmanya, whose mystical vehicle is a peacock. Mayil means peacock and atta means dance. Mayilattam performers wear costumes like peacocks, with beaks that can be opened and closed using a thread. The performers dance not on their bare feet but on a tall piece of wood attached at the end of their feet. This art requires extensive training and practice. Even today this dance is performed in all Murguan (Lord Subrahmanya) temples as a tradition during festivals.
Mak Yong is a traditional dance-drama from northern Malaysia. It is considered the most authentic and representative of Malay performing arts as it is mostly untouched by external sources. Although most traditional Malay dances were influenced by India, Java and other parts of Southeast Asia, Mak Yong's singing and musical repertoire are unique. Most of major the performed stories are derived from Kelantan-Pattani mythology. Performance begins by paying respect to the spirits with an offering. It is followed by dancing, acting and improvised dialogues. Stories are presented in a series of three hour performances over several nights. The lead dancer is called "pak yong" and dresses as a king. The cast usually includes a queen in second lead, palace girls and jesters. Traditionally, all performers were female except for the clowns who are always male.
MALE DANCE is a special choreography was created in recent years to encourage Finnish men in all ages to dance and to play with the common stereotype that Finnish men do not like to dance. The choreography is very simple and stiff. This dance was performed around Finland by Finnish men.
569.Malende / South Africa
Malende is a dance by vhaVenda women, Southern African people living mostly near the South African-Zimbabwean border. It is dances by every female from youth to old - any grown respectable woman of the vhaVenda community can participate on this dance under the supervision of the elders. The basic Melende step is vigorous. The torso is the fulcrum for flailing arms and legs that stamp the ground aggressively in continual cross-rhythmic opposition to clapping and signing.
malipenga is a popular dances and music from of the Tonga people of Nyasaland, now called Malawi. It is performed by the Nkhata Bay District. The dance routine is of the dancers imitating the military drills and using singing horns. It is said that it originated from imitations of military drills, substituting singing horns, so called kazoolike instruments, for military brass instruments.
MAMBO is a dance style that developed originally in Cuba. The word mambo, similarly to other Afroamerican musical denominations such as conga, milonga, bomba, tumba, timba, samba, semba, bamba, bamboula, tambo, tango, cumbé, cumbia and candombe, denotes an African origin, particularly Congolese, because it displays certain characteristic combinations of sounds which belong to the Niger-Congo linguistic complex. Mambo was invented during the 1930s by the native Cuban musician and composer Arsenio Rodríguez. The mambo dance uses a single rhythm step between two breaking action rock steps. Normally, it is danced to fast tempo Latin music. It is similar to salsa music but more staccato. Additionally, it has a lot in common with cha cha but doesn't use a triple rhythm or split beats. The mambo uses considerable staccato type action unlike salsa, which is the next generation of mambo.
Manele is a music style and dance performed to it, coming from Romania. It can be divided into "classical manele" and "modern manele". The "classical manele" is a Turkish-derived genre performed by lăutari in a lăutărească manner, while the "modern manele" is a mixture of Turkish, Greek, Arabic, Bulgarian and Serbian elements, generally using modern (electronic) instruments and beats. Similar music styles are also present in other Balkan areas. The modern Manele originated in the 1980s and early 1990s as underground translations and imitations of Turkish and Arabic songs. Most radio and television channels or media boycott Manele music - it has been prohibited in some cities of Romania in public transport taxis or festivals.
573. MĀORI DANCE / Cooks Island
MĀORI DANCE is a set of traditional dances by Maori people from the Cooks Island. Dance is an important part of the local culture, often performed at multicultural festivals. One of the popular traditional Maori dances is called Ura - a sacred ritual usually performed by a female who moves her body to tell a story, accompanied by intense drumming by at least five drummers. Moving the hips, legs and hands give off different gestures to the audience to tell a tale, typically related to the natural landscape such as the ocean and birds and flowers, but also feelings of love and sadness. Women typically wear a grass skirt, with flowers and shell headbands and necklaces. Men vigorously flap their knees in a semi-crouched position while holding their upper bodies steady, and typically wear grass skirts and headbands.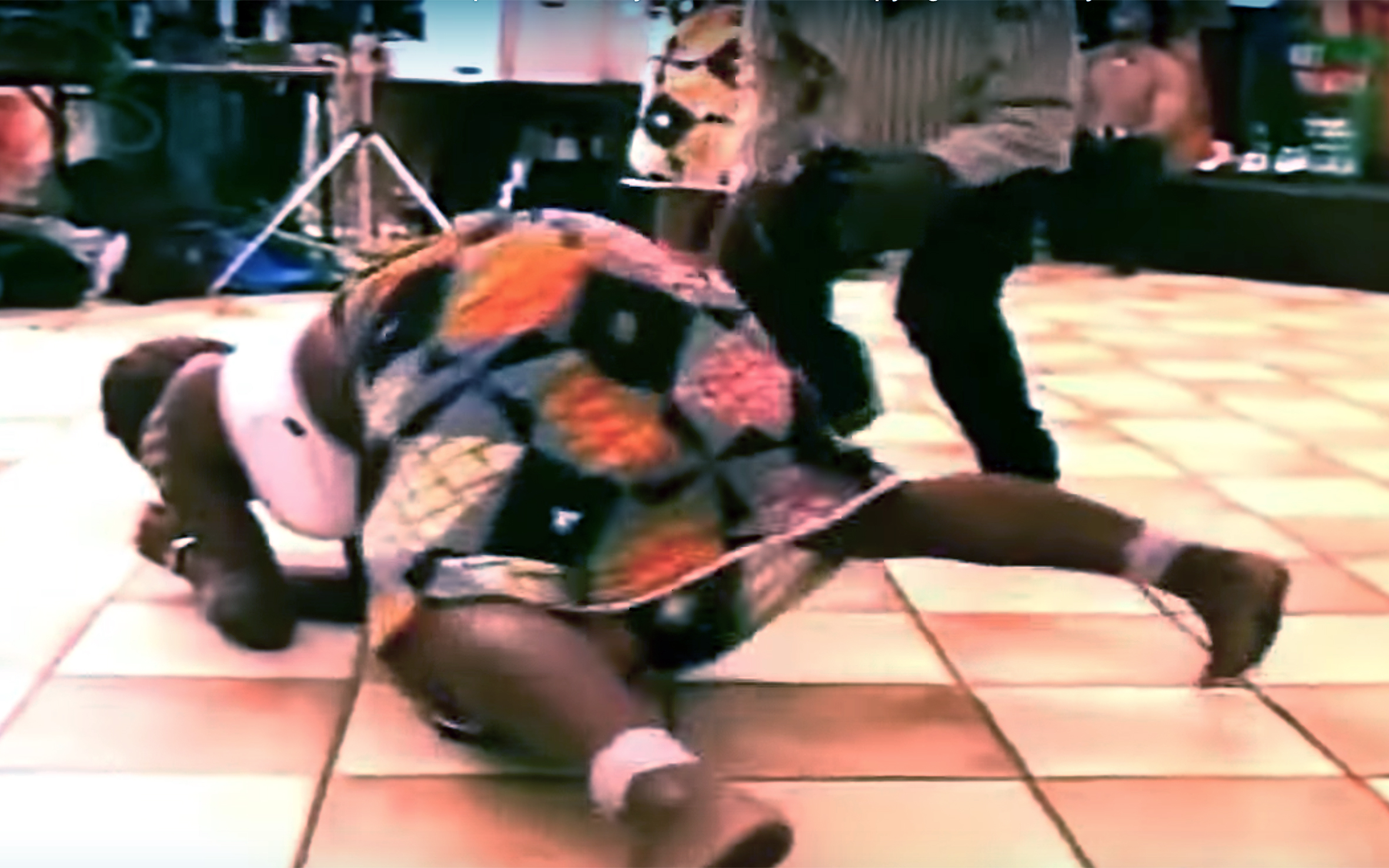 574.Mapouka / Ivory Coast
Mapouka known also as the dance of the behinD is a traditional dance from the Dabou area of southeast Ivory Coast that originated with the Aizi, Alladian and Avikam people. The dance is mostly performed by women shaking their rear end side to side, facing away from their audience, often while bent over. The worldwide popular Twerking dance has been attributed to the Mapouka dance via popular media, while some argue the historically correct origin remains the bump. It is a very sensual and the sexiest booty dance.
575.MARACADON / Burkina Faso
MARACADON is a traditional dance moves from Bobo Dioulasso, a city in Burkina Faso.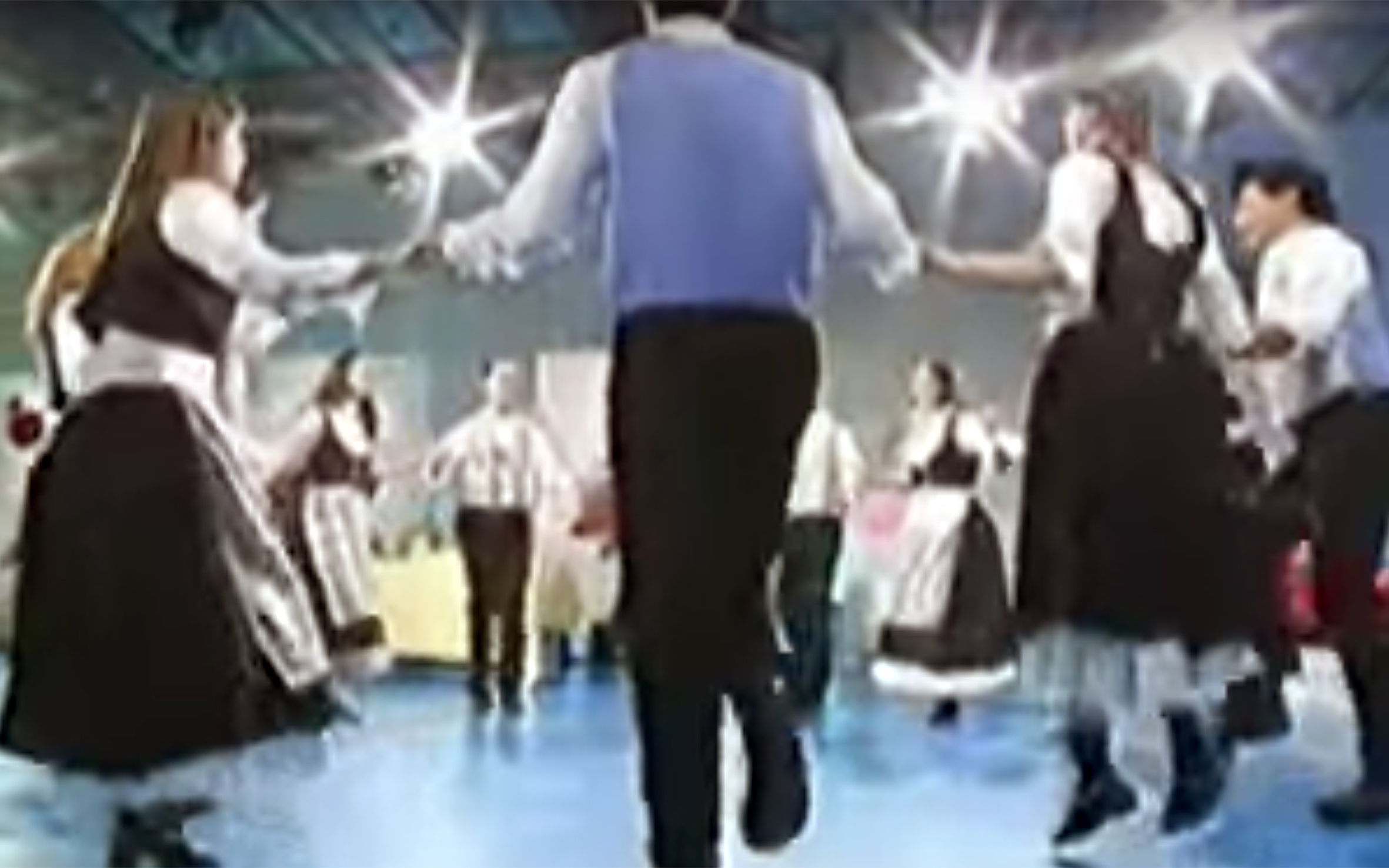 MARAICHINE is a traditional dance from Brittany and it is dances by two lines of people facing each other.
Margam kali is an Indian group dance from Kerala, practiced by the Saint Thomas Christians who trace their origins to the evangelistic activity of Thomas the Apostle in the 1st century. "Margam" means path, way or solution in Malayalam, but in the religious context it is known as the path to attain salvation. The process of conversion to Christianity was known as "Margam Koodal". The original Margam Kali describes the arrival of St. Thomas in Malabar, the miracles he performed, the friendship as well as the hostility of the people among whom he worked, the persecution he suffered, the churches and crosses he put up in various places. These details are incorporated in the various stanzas of the Margam Kali songs. Margam Kali is an important element in the tradition of St Thomas among the Syrian Christians of Malabar Coast.
578.Mariene Dances / Kenya
Mariene Dances are traditional dances of Mariene people in Kenya.
Marinera is a dance of mixed loose couple, the best known of the coast of Peru. It is characterized by the use of handkerchiefs. It is a dance that shows the Hispanic-Amerindian-African mestizaje, among others. Its origin is attributed to a colonial dance called zamacueca, which was very popular in the nineteenth century. Anyway, there are various theories or currents about its origin and evolution.
580.Marquese Scott Dance / USA / Global
Marquese Scott is an American animation dancer. His work has been seen in music videos that he creates and he also performed across the world. His style of animation dance includes waving, glidding, and popping. His videos go viral and people try to imitate his style and record their own videos and share them in social platforms.
581.Maruni / Nepal / India
Maruni is a Nepali Dance of Western and Eastern Nepal, Sikkim and Darjeeling. It is mostly performed at western and mid western hills of Nepal. Styles vary according to the place and depend on the songs, which talk about life and culture. Maruni is performed by both men and women in colourful clothes, shining ornaments and nose rings.
Mask dances are common in Latvian tradition. Masks walks which include dances begin in autumn and end in Meteņos in February, but the most active and significant ones are during the winter solstice - Christmas. There are different mask walks in each region. Masks are closely linked to the fertility magic, in order to ensure the birth of a new born, bless the next year, the fertility, the fields, the seed and the family. People of all ages participate in the masquerade, usually in a mixed group led by a clerk, a Gypsy father or a Roma mother, or a bear leader. Other participants of the processions are children, Gypsy children, and simply goats and wolves. People would wear masks of animals, things or supernatural. People with masks used to go from house to house, dancing and joking.
583. MASS EFFECT / Global
MASS EFFECT is a funky fresh dancing style that can be found in the a science fiction action role- playing third-person shooter video game series game was released on Windows, PlayStation 4 and Xbox One in March 2017 about a soldier named Commander Shepard, whose mission is to save the galaxy from a race of powerful mechanical beings known as the Reapers and their agents, including the first game's antagonist Saren Arterius. Mass Effect series have been met with commercial success as well as universal acclaim. It is highly regarded for its narrative, character development, voice acting, universe, and emphasis on player choice affecting the experience, as well as for funky dances.
Matki is a community dance of the Malwa region which includes districts in western Madhya Pradesh, India. It is a solo dance performed by female dancers on special occasions like weddings, birthdays and other special occasions. Dancers are dressed in sarees or in lehenga decorated with many ornaments. Initiated by a lone woman locally called Jhela, others join dressed in their traditional Malwi wardrobe and with a veil covering their faces. They move rhythmically to the beating of a drum, locally called Matki. The main musical instrument used in this dance is the dhol. Matki dance is generally performed in circular motion. Women balance an earthen pot on their head.
585.Mayan welcome dance / Guatemala
Mayan welcome dance is a traditional ceremony performed by indigenous people from Guatemala.
586.MAYOLA / Reunion Island
MAYOLA was created by African and Malagasy slaves, when their songs criticised the masters. At the same time Maloya honoured ancestors was used for praying. There are two types of Maloya, one religious and one secular.
587.Maypole Dance / England / Wales / Jamaica
Maypole Dance is a dance around a tall wooden pole erected as a part of various European folk festivals. It was found primarily in England and in areas of the Scottish Lowlands and Wales, which were under English influence. However, the earliest recorded evidence comes from a Welsh poem written by Gryffydd ap Adda ap Dafydd in the mid-14th century, in which he described how people used a tall birch pole at Llanidloes, central Wales. The practice had become increasingly popular throughout the ensuing centuries, with the maypoles becoming "communal symbols" that brought the local community together. It is also practice in Jamaica.
Mazur is a traditional Polish folk dance from Masovia. It combines similarity with mazurek and oberek (at a faster rate) and kujawiak (slow). It is characterized by a tendency to accentuate the second and third parts of the bar and a rhythmic figure with a 4-syllable group. It is a cheerful, dynamic dance, which was often danced at noble mansions. It is danced in the 3/8 metre and performed in a lively tempo. It features three steps in the course of a dynamic, fast walking with a flat leap between the third and first beat of the bar, as well as gliding steps forward, backward, sideways, or with a turn. These steps are frequently supplemented with ornamental elements and dynamic accents ("hołubiec" [clicking of heels], strikes, take-offs, and stomps).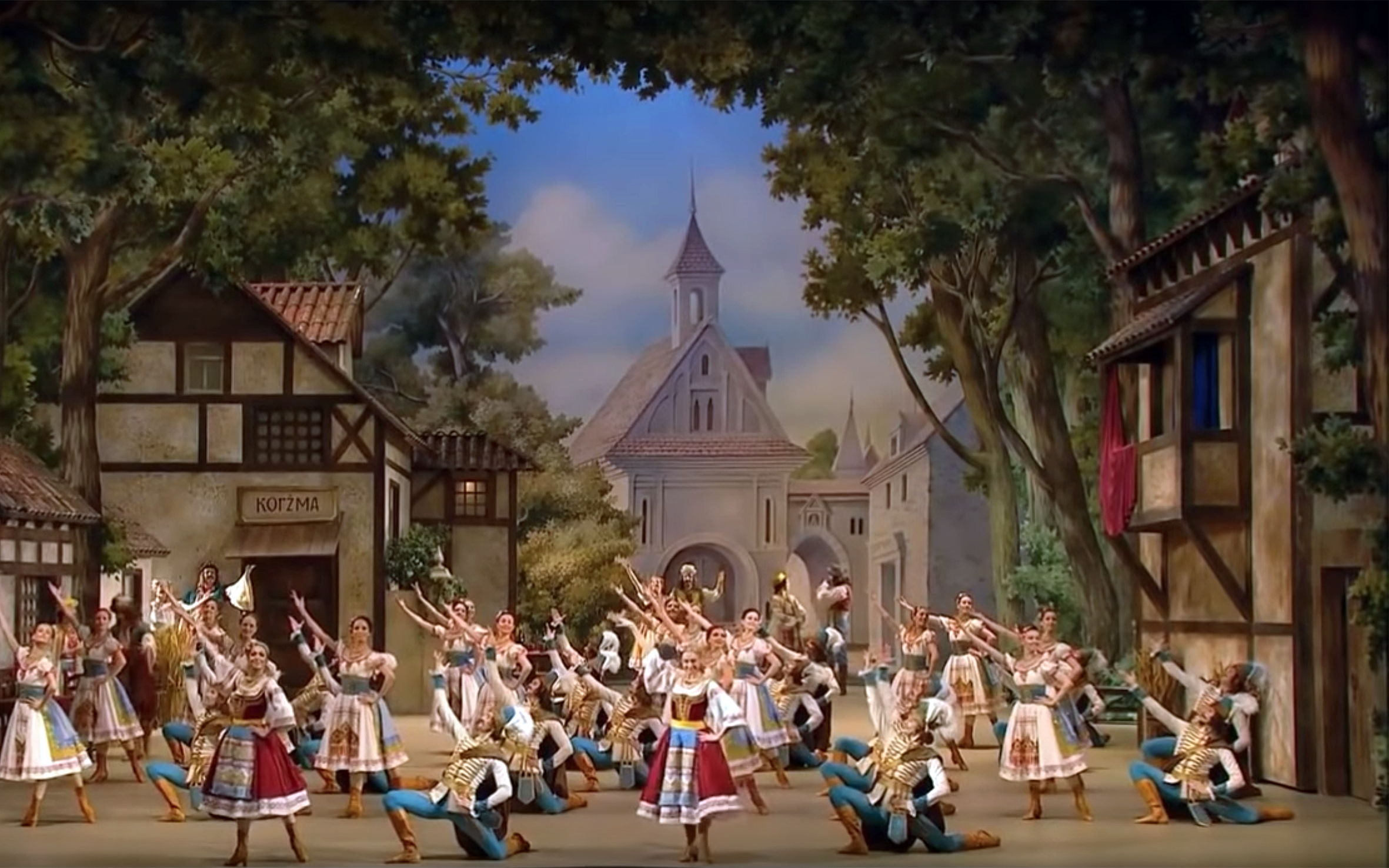 Mazurek is a Polish folk dance in triple meter, usually at a lively tempo, and with strong accents unsystematically placed on the second or third beat. Its rhythm is the base of many songs, dances, instrumental and vocal pieces in Mazovia, the region of Lublin, Kujawy, and in the region of Łęczyca. It is a fast dance, yet a little bit slower than the oberek. Mazurek is danced by pairs whirling around a circle, with turns being made on the entire foot. Sometimes the change of the direction of movement and turns are accented with stamps. It arrived circa 1830 from Poland to France and later brought to French colonies. It was common as a popular dance in Europe and the United States in the mid- to late nineteenth century. Nowadays only practice during traditional exhibitions and festivals.
590.Mbalax / Senegal / Gambia
Mbalax is popular dance music of Senegal and Gambia - fusion of popular Western music and dance such as jazz, soul, Latin, and rock blended with sabar, the traditional drumming and dance music of Senegal. The name derived from the heavy use of accompanying rhythms used in sabar called "mbalax". Mbalax dancing is popular in nightclubs, at religious and social celebrations such as: weddings, birthdays, etc. New Mbalax dance movements constantly emerge, often with the increasing popularity of a particular song. Examples of such dances are Ventilateur ("electric fan", which describes the motion of the buttocks swirling suggestively); Xaj Bi ("the dog", in which a dancer lifts his/her leg in imitation of a dog); and more recently Jelkati (a dance in which the upper arms, bent at the elbows, move in parallel motion from left to right).
591.Mbeng-Ntam DANCES / Gabon
Mbeng-Ntam DANCES are dances performed by the Gabonese dance company called Mbeng-Ntam. Dance traditions in Gabon were mostly used in religious ceremonies. Different dances are used for different purposes and events (especially those that are tied to the Bwiti traditions), such as births, funerals, and coming-of-age ceremonies. Today, all kinds of dances, both traditional and pan-African as well as styles from Europe and the US, are taught and performed in clubs and dance troupes.
592.Medieval dance / England
Medieval dance in England as well as in other part of Europe is poorly documented, as sources for understanding dance in Middle Ages are limited and fragmented, being composed of some interesting depictions in paintings, with few musical examples of what may be dances, and scattered allusions in literary texts. In a life of Saint Dunstan composed about 1000, the author tells how Dunstan, going into a church, found maidens dancing in a ring and singing a hymn. According to the Oxford English Dictionary (1933) the term "carol" describing Medieval Dance was first used in England for this type of circle dance accompanied by singing in manuscripts dating to as early as 1300. Medieval dance is performed as part of re-enactments and festivals.
MEKE is a traditional style of dance coming from Fiji typically performed during celebrations and festivals. It is a combination of dance and story-telling through song. Both men and women perform in the meke, and the dance is viewed as a group collaboration in which men are expected to demonstrate strong, virile movements, while women are expected to be graceful and feminine. There are several versions of the meke, such as the war dance, the men's spear dance, the men's or women's fan dance and the sitting dance. The dancing and chanting are accompanied by rhythmic clapping and beating of the lali, a traditional Fijian drum.
594.Melbourne shuffle / Australia / global
Melbourne shuffle originated in the late 1980s through the breakbeat and techno electronic music scenes in Melbourne, Australia. The dance became associated with various genres of rave music, incorporating hip hop dance moves like "the running man" and "gliding" into its style. It has become known for the variants that employ hand movements, something not usually seen from other dances before it. The Melbourne shuffle dancing style involves rapid movement of the toes and heels. Depending on the variation, the dance may involve some arm movements. The dance is performed to electronic music. It became very popular and by the mid 1990s had become a staple in many clubs. As it became more popular, several variants emerged. However, the basic motion -heel to toe - remains present in all variants.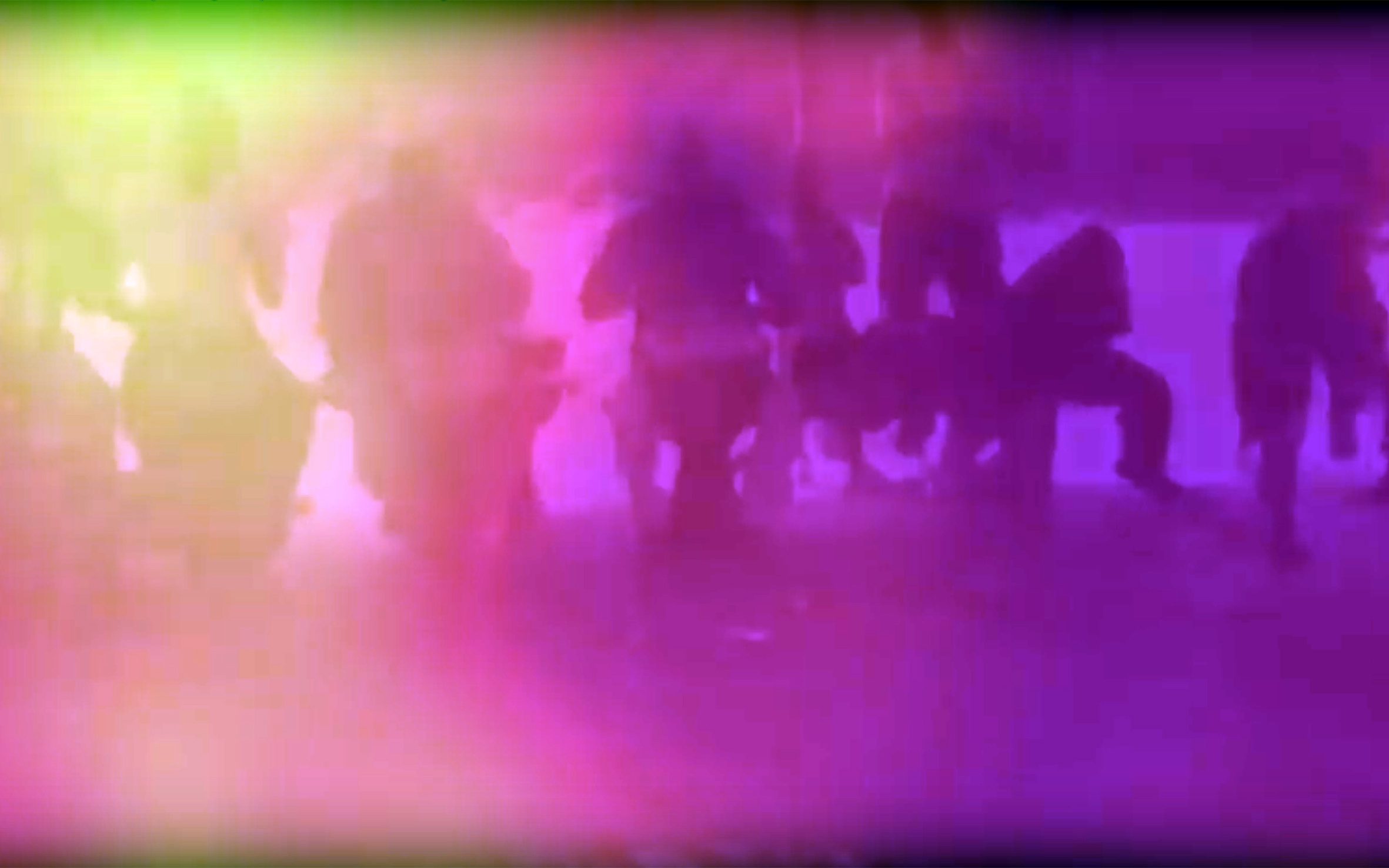 Mendiani is a dance of the Malinke people of Guinea and Mali. This is the dance ceremony for girls between 6-14 years old. "Mendiani" is a term for virgin girls who are specially initiated into a secret society of dancers. The elder women watch the young girls dance and select one (or several) to train them in this special dance. The girls must not only be good dancers, but also fearless, for they must perform their dance moves on the shoulders and head of a man. Mendiani dance is associated with the female "rites of passage" including female genital circumcision (female genital mutilation). The Mendiani wear a special costume to perform, which they are not allowed to wear after they have lost their virginity. They become elders in the society and train future generations in the dance.
596.Meiboomdans / The Netherlands
Meiboomdans is a Dutch dance taking place around the maypole. Girls dance around the maypole and the maiden digs its wreath, so the maiden or queen of the year is chosen. There are variations of the dance in which ribbons are woven. This type of maypole dance occurs to folk songs.
597.MENDE DANCES / Sierra Leone
MENDE DANCES are traditional dances performed by the Mende people, one of the two largest ethnic groups in Sierra Leone.
598.Menora / Thailand / Malaysia
Menora is a dance drama originating in Southern Thailand and practised mainly in the northern states of Malaysia and southern provinces of Thailand. The basic features include a lengthy invocation, a dance by the main character, and a play or skit. The invocation is enacted by slow rhythmic movements of legs, arms and fingers. Its dramatic repertoire is based on Thai legends of Manohara, derived from the Buddhist Jataka tales, many of which already acculturated into Malay society centuries ago. In the northeastern state of Kelantan and Terengganu, Menora incorporates much use of Malay language and a mak yong-style dance movements. While in the northwestern state of Kedah, it is performed in a mixture of Thai and local dialects, but adheres to the invocation-play in a distinctly north Malaysian style.
599.Merengue / Dominican Republic
Merengue is the national dance and music of the Dominican Republic. Traditionally it is played on accordion, saxophone, tambora drum, box bass and güira. Dominican Republic dictator Rafael Trujillo promoted Merengue as a symbol of national expression from the 1930's onwards. It led to the development of larger Merengue orchestras, who played to more urban audiences in larger dancehalls. Nowadays Merengue has developed the use of more hi-tech electronic instruments and emphasises the role of the saxophone, which often gives the music more of a big band style. Tempos vary considerably, but the basic rhythm is a 1-2-3-4 beat. For the basic step, partners are in the closed position and step from side-to-side. It is combined with other movements and individual turns by switching to the open hold, but never letting go completely.
METRO DANCE is a global dance phenomena of people dancing different style of dances in the metro of various cities around the world. Those videos shot by amateurs become viral thanks to great joyfulness and freestyle of expression.
MGANDA is dance orginating from the Chewa tribe of central Malawi. It is practiced mostly in districts of Dowa, Lilongwe, Ntchisi, Dedza and Kasungu. It is an entertainment dance performed during wedding ceremonies. The dancers are usually in a group of 6 to 10, sometimes more with a drummer in front of the dancers. During wedding ceremony performances, entertained viewers throw money to the most entertaining dancer, so beside entertainment alone, the dance is a source of income for the dancers. Mganda is also performed merely for entertainment on functions such as political party rallies. It is also a dance performed during the night in the moon light in villages for entertainment. People come from all corners of the village and surrounding villages to watch men dancing.
602.MILITARY DANCE / Russia
MILITARY DANCE is a name for dances performed by the military people, also during huge parades in every Russian city, honouring veterans on May9th - a Victory Day in Russia.
MINERS is a name for a German dance which harks back to the period when salt mining was done in low, narrow caves. The men travel forward, each armed with a lantern to light his way. They stop only to chip away at the rocks in search of salt, and to warm up by schuhplattling.
604.Miniature dance / Iran
Miniature dance is a dance created in the Pahlavi era inspired by miniature paintings and is considered contemporary.
Misket is a dance from Ankara, the Central Anatolia. It expresses a true love that was experienced years ago. The dance game is dominated by the foot movements.
MOBA DANCES are traditional dance performed by Moba people of north-western Togo
607.Mocking dance / Global
Mocking dance is a dance that mocks any culture dances or phenomenon, and it is done with aim to entertain the crowd.
608.MODERN DANCE / USA / Global
MODERN DANCE is a broad genre of the Western concert or theatrical dance, primarily arising out of Germany and the United States. Modern Dance was developed in the early 1900s, the time when dancers came out against the stiffness and restraints of classical ballet. It is a free form and stems from the core, or torso, of the body and uses elements like contact-release, floor work, fall and recovery, and improvisation. It created its own techniques, costumes, shoes, and gave more attention to self-expression and individual creativity rather than technical expertise. It allows dancers and choreographers to create steps using their moods and emotions producing a more relaxed dance style. Initially, Modern Dance was based on myths and legends but later came to dramatise the ethnic, social, economic, and political climate of the time.
Mohobelo is a harvest dance from the Sotho people from South Africa, a rain dance performed by men and women after the dry winter season. Black and khaki trousers, shoes and some sort of headdress with short black ostrich feathers are worn, with a blanket casually thrown over the shoulders. Great strides and leaps, as well as sliding, and almost slithering along the ground, characterise this dance. Two and sometimes three main movements occur: the slow Bahobela featuring high kicks, the swifter Molapo with leaping and twisting in the air, and the often left out Phethola Letsoho, which involves hand movements.
Mokhibo is so called KNEE DANCE, a very old traditional dance from Lesotho, passed down through the generations. It originated while women worked in kneeing position and its movements refers to women's work activities, representing their domestic roles. It is traditionally a celebratory dance which you will often see performed on Independence Day, the King's birthday or other festive occasions, such as weddings. It is characterised by the rhythmic moving of the shoulders from a kneeling position, to song. This dance is often accompanied by molilietsane (ululation).
611.moko jumbie / Trinidad and Tobago
moko jumbie is a dance performance by a Moko Jumbie - a stilts walker or dancer. "Moko" means healer in Central Africa and "jumbi", a West Indian term for a ghost. The Moko Jumbies are thought to originate from West African tradition brought to the Caribbean.A Moko Jumbie character may wear colourful garb and carnival masks. They also frequent festivals and celebrations such as Trinidad and Tobago Carnival.
Mokorotlo refers to the traditional male dance performed by male initiates and elders of the Sotho tribes in Lesotho. Performed by men for the chief on important occasions, it is also taught as a song to youths at initiation school, serving to give them courage and motivation to persevere during their isolation in the mountains. Male initiates are expected know their ancestral praises, which are recited at coming-out initiation ceremonies. Mokorotlo is derived from the word ho korotla, meaning 'to grumble in a low voice', most appropriate during battle. In the past, Basotho men sang mokorotlo when they prepared to go to war.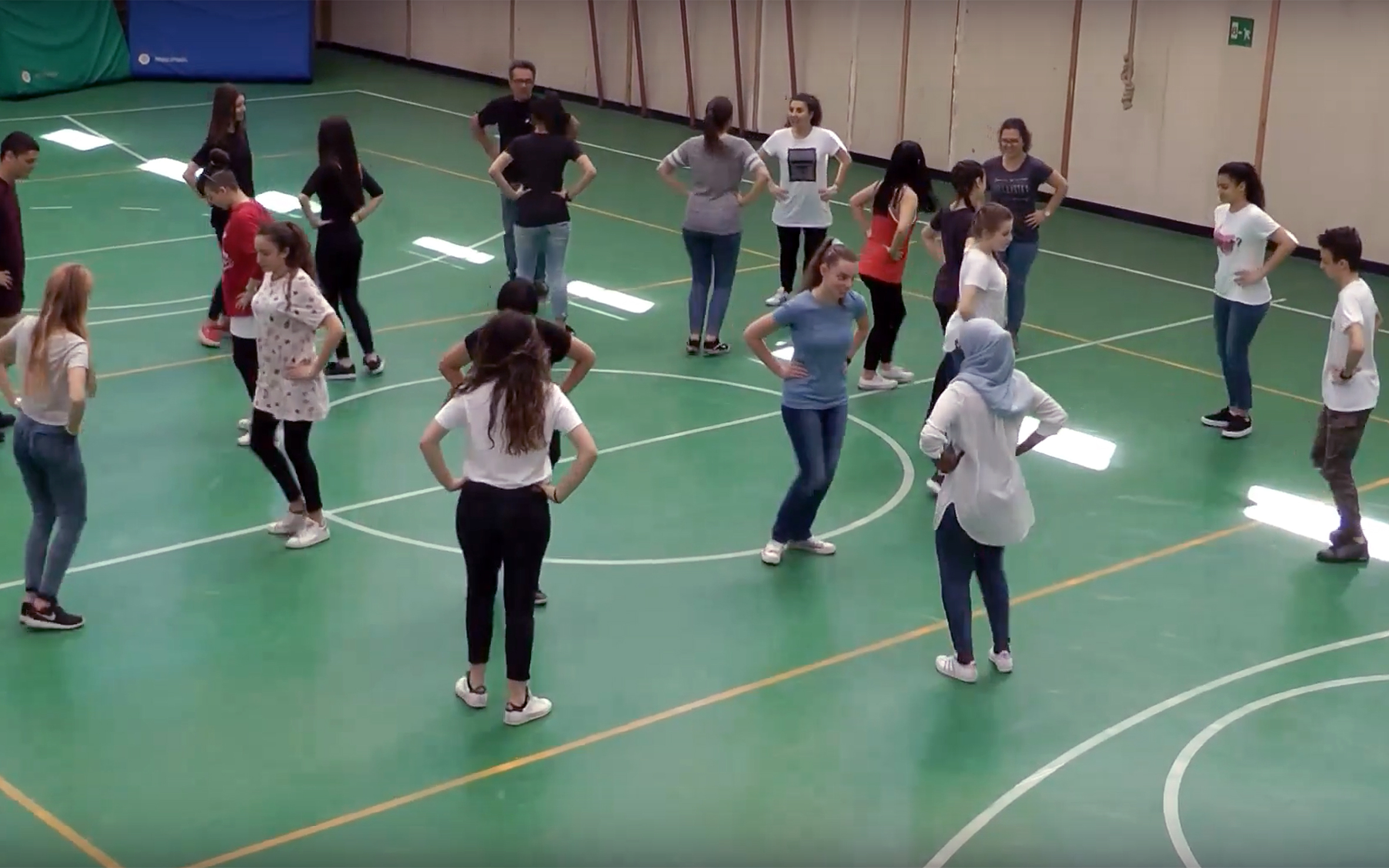 MONFERRINA is a lively Italian folk dance in 6/8 time named after the place of its origin, Montferrat, in the Italian region of Piedmont. It has spread throughout Northern Italy, in Lombardy, Emilia-Romagna, Friuli-Venezia Giulia and even into Switzerland. It is usually accompanied by singing and danced by several couples.The dance starts with two circular promenades by couples arm-in-arm using a lively march step. The individual couples then join both hands for a cross-step with bent knees. The dance often contains bows and mimed teasing and coaxing. The two part structure of the dance, a procession followed by a couple figure, is seen as an indication of its antiquity along with other Italian folk dances of this type such as the Trescone, Giga and Bergamesco.
MOONWALK is a dance move in which a dancer moves backwards while seemingly walking forwards. A popping move became popular around the world after Michael Jackson performed it during a performance of "Billie Jean" in 1983, which subsequently became his signature move. An illusion is involved in creating the appearance of the dancer gliding backwards. Initially, the front foot is held flat on the ground, while the back foot is in a tiptoe position. The flat front foot remains on the ground but is slid lightly and smoothly backward past the tip-toe back foot. What is now the front foot is lowered flat, while the back foot is raised into the tiptoe position. These steps are repeated over and over creating the illusion that the dancer is being pulled backwards by an unseen force while trying to walk forward.
Morenada is a dance from the Bolivian altiplano where the dancers disguise themselves as masked Morenos with exaggerated features. It is a dance from Bolivia without any relationship with other highland areas. There are several theories about their origins that are fiercely discussed among specialists in this matter
616.Morris DancE / England / Wales
Morris DancE is a form of English folk dance usually accompanied by music. It is based on rhythmic stepping and the execution of choreographed figures by a group of dancers, usually wearing bell pads on their shins. Implements such as sticks, swords and handkerchiefs may also be wielded by the dancers. In a small number of dances for one or two people, steps are near and across a pair of clay tobacco pipes laid one across the other on the floor. Nantgarw tradition is a style of Morris dancing from the South and Valleys regions of Wales, specifically associated with the small village of Nantgarw. The style encompasses both handkerchief and stick dances. The dances call for eight dancers in four pairs.
617.Moru Dances / South Sudan
Moru Dances are performed by Moru people, an ethnic group of South Sudan. Drumming, dancing and singing are related for them to the three seasons. There is a strong correlation between the drumming, dancing and singing, the three seasonal periods, and general physical and economic welfare of the people. From January to April, food is abundant, the people are healthy, physical labour is very little, and it is an idle time, so the dance is called Ruma. From May to August, when there is a great deal of agricultural economic activities, the dance is called Dego. It is infrequent and does not last whole night. From September to December the dance is called Yelu. The movements reflect the great health and strength which the people have just acquired as a result of eating freshly harvested crops. It is the harvest dance.
Mosca was a famous dance choreography from Costa Rican television show A Todo Dar. It was made popular because there was a contest in which participants had to learn the choreography and try to perform it live in the show.
Moshing or slamdancing is a style of dance in which participants slam into each other, typically performed in "aggressive" live music. It usually happens in an area called the "pit" (sometimes called a "mosh pit") near the stage. It is based on energetic full body contact. Originating in the hardcore punk scenes of California and Washington DC around 1980, it lager spread to other branches of punk rock, thrash metal and grunge, which exposed it to the mainstream in the 1980s. It has occasionally been performed to music within a variety of genres, including alternative rock, EDM and hip hop, while remaining a staple at punk and heavy metal shows. The most dangerous form is the infamous "wall of death", true reenactment of war with two sides split down the middle, charging towards each other, hoping to survive.
620.Mother Sally DANCE / Barbados
Mother Sally DANCE is a part of the ritual performance. Mother Sally is believed to represent fertility. Traditionally performed by a male wearing a mask to shield his identity, the figure of Mother Sally dances with the Tuk Band, showcasing movements designed to emphasise her massive bosom and exaggerated hips and buttocks. Originally, these parts of the body were fashioned from banana leaves, pillows or stuffed sacks. Within recent times, the character has been performed by women who don't wear masks, but who are equally well-padded to heighten the effect of her rhythmic gyrations and pelvic thrusts.
621.Motorcycle DANCE / Egypt
Motorcycle DANCE is a phenomena that appeared dominantly post 2011 revolution in Egypt. The exhausted security apparatus has allowed for the unlicensed vehicles in local and suburban areas, thus people there started to decorate, exhibit and dance with their motorcycles and recorded video of these dances.
MOUTIA is a traditional dance of the Seychelles, accompanied by singing. It has an African rhythm. Moutia is a traditional mysterious, erotic dance that dates back to the days of slavery when the African slaves saw it as a rare opportunity to express their discontent.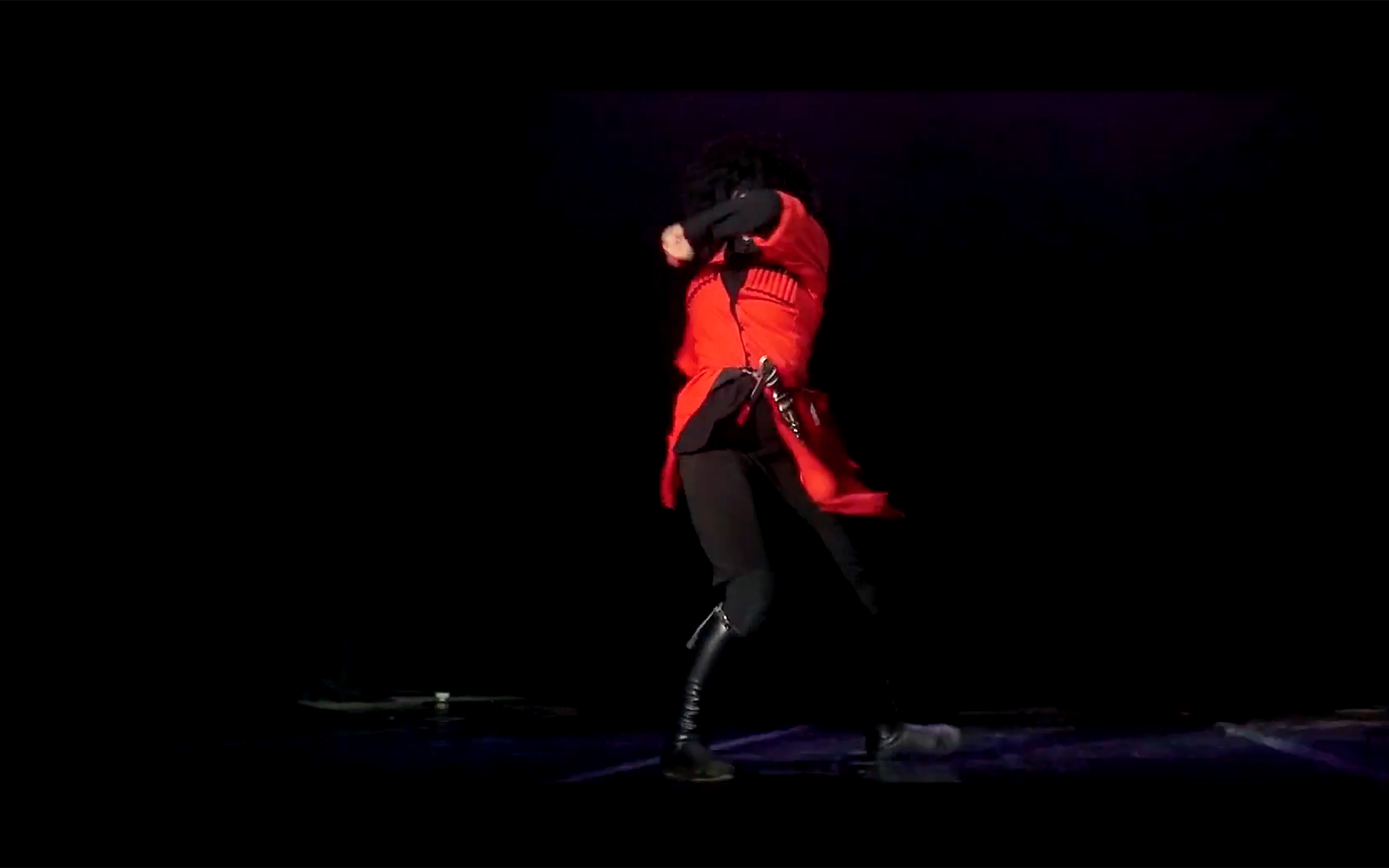 Mtiuluri is a mountain dance, similar to Khevsuruli and it is also based on a competition. However, here the competition is mainly between two groups of young men. It is more like a celebration of skill and art. At first, groups compete in performing complicated movements. Then, a girl dances, which is followed by an individual performance of dances showing off amazing "tricks" on their knees and toes. At the end, everyone dances together in a beautiful finale. Mtiuluri truly reminds of a festival in the mountains.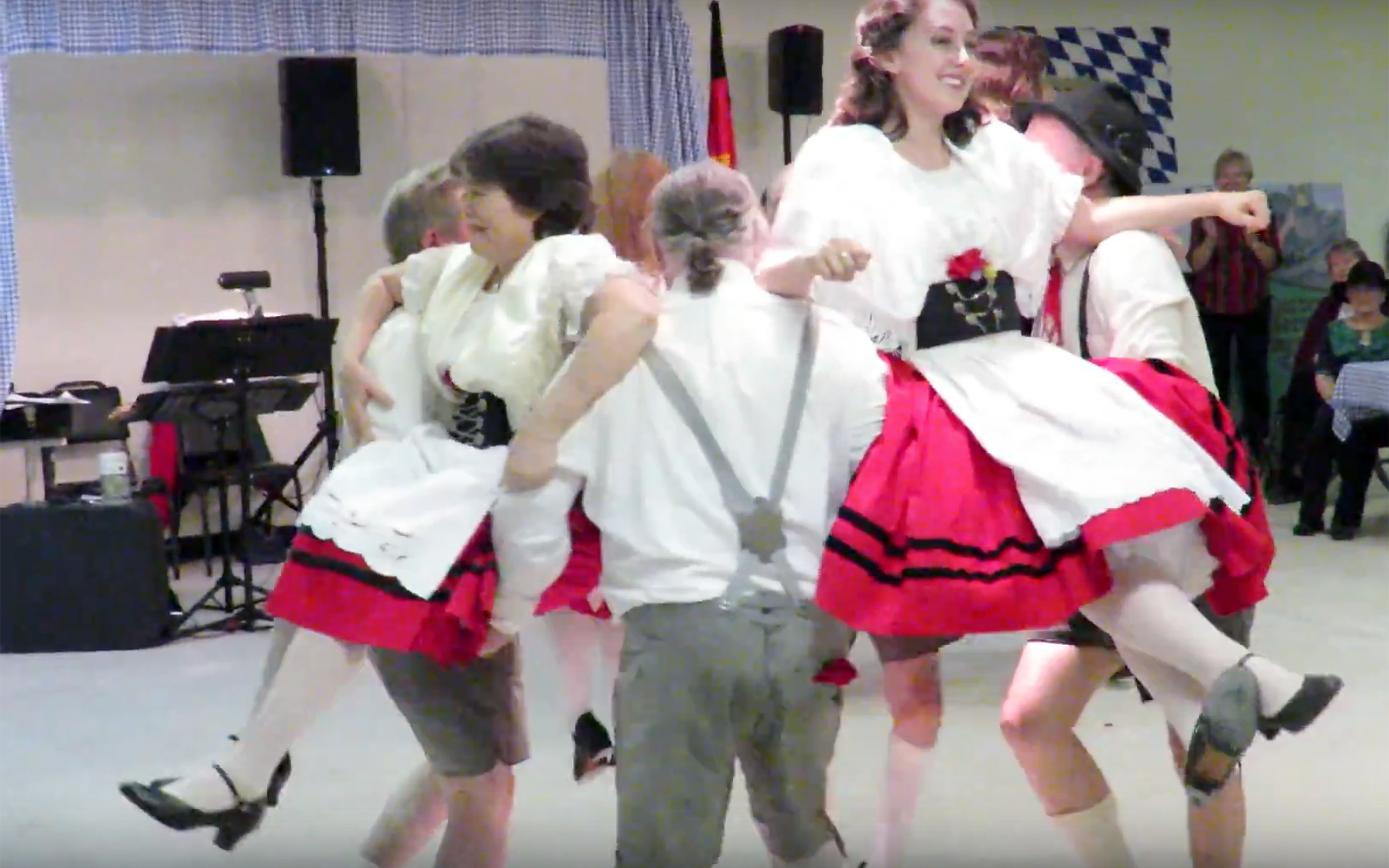 Muehlradl called also The Millers Dance is a German dance, type of Schuhplattler which imitates the actions of the workers in the flour mill, as they grind, stomp and mix the grains into flour. The movements of this dance are quite complex, and the ladies of the group certainly have an opportunity to test their strength, as the included picture shows.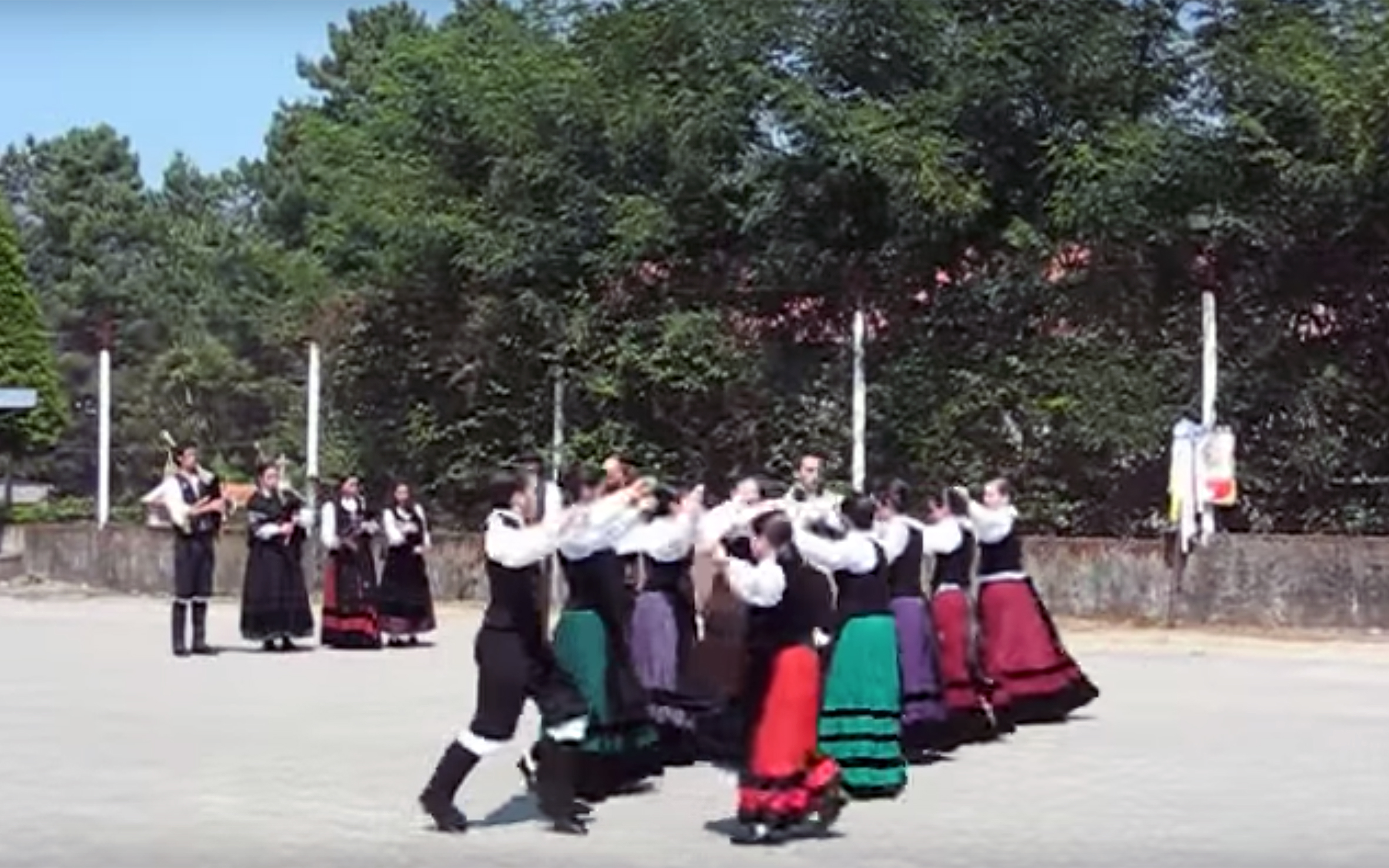 Muiñeira is traditional dance typical to Galego, Spain. It is distinguished mainly by the tempo of 6/8, played expressive and lively, although some variants are performed in other time signatures. There are also types of muiñeira that remain in the tempo of 6/8 but they displace the accent in different ways. Muiñeira is associated with traditional choreographic schemes and it is subject to highly varied interpretation in differing local traditions. It has playful character with a social component, expressing historic social culture of gallantry. It is somewhat more permissive of improvisation than other folk dances, improvised in sufi seráns and fiestas, and exhibitions. It is played at a fast tempo. Dancers often form a circle or parallel threes. Often jumps are incorporated, synchronised with percussion accompaniment.
MUKONGE is a dance from the Meta tribe in the Northwest region of Cameroon.
627.Mundari / South Sudan
MundarI is a dance that takes its name from the Mundari People of South Sudan. The Mundari dance jump is similar to the Hamar jump dance of Ethiopia.
628.Musical Chairs Dancing / Global
Musical Chairs Dancing is a dance-game of elimination involving players, chairs, and music, with one fewer chair than players. When the music stops whichever player fails to sit on a chair is eliminated, with a chair then being removed and the process repeated until only one player remains. Musical Chair Dancing is also a metaphor for pointless shuffling of personnel in an organisation; a fruitless, repeated scavenger hunt-like experience; and cyclic replacement of political leaders, as in multiple cabinet shuffles.
Mütrüm Purun or Guest Dance is the welcoming dance performed at the beginning of a two-day ceremony of thanksgiving and pleading called the Ngillatun, which each Mapuche community holds every two or four years during the months of November or March. It is a friendly way for the host community to welcome their guests, who may have traveled from other rural Mapuche communities or from the urban areas in which many Mapuche live and work. The dance encourages everyone to gather, reinforces a sense of belonging to the group, and serves as a means of giving thanks and pleading to Ngünechen (the Almighty deity). It does not include songs. The musical instruments used are the kultrung, ceremonial drum that belongs to spiritual leaders and respected chiefs; and the pifüllka, ceremonial flute.
Mwomboko is the most popular dance performed by the Kikuyu people living in the Central Kenya, who have many traditional dances, but only the Mwomboko has lasted generations. It is often showcased during all ceremonies, like funerals or weddings, and during national holidays due to its cross-cultural, gender and multi-ethnic appeal. The most colourful dances are performed during the annual circumcision ceremonies. When the colonial administration banned dances like the Murithingu with which the Kikuyus used to spread anti-colonial messages, they adopted Mwomboko, which the British tolerated as it resembled fox trot, as it is a rhythmical couple dance, making patterned steps in graceful, unhurried circular motion. It concentrates on foot and hand movements. The leg movements of both male and female are systematic. It is one of the least vigorous dances in Kenya.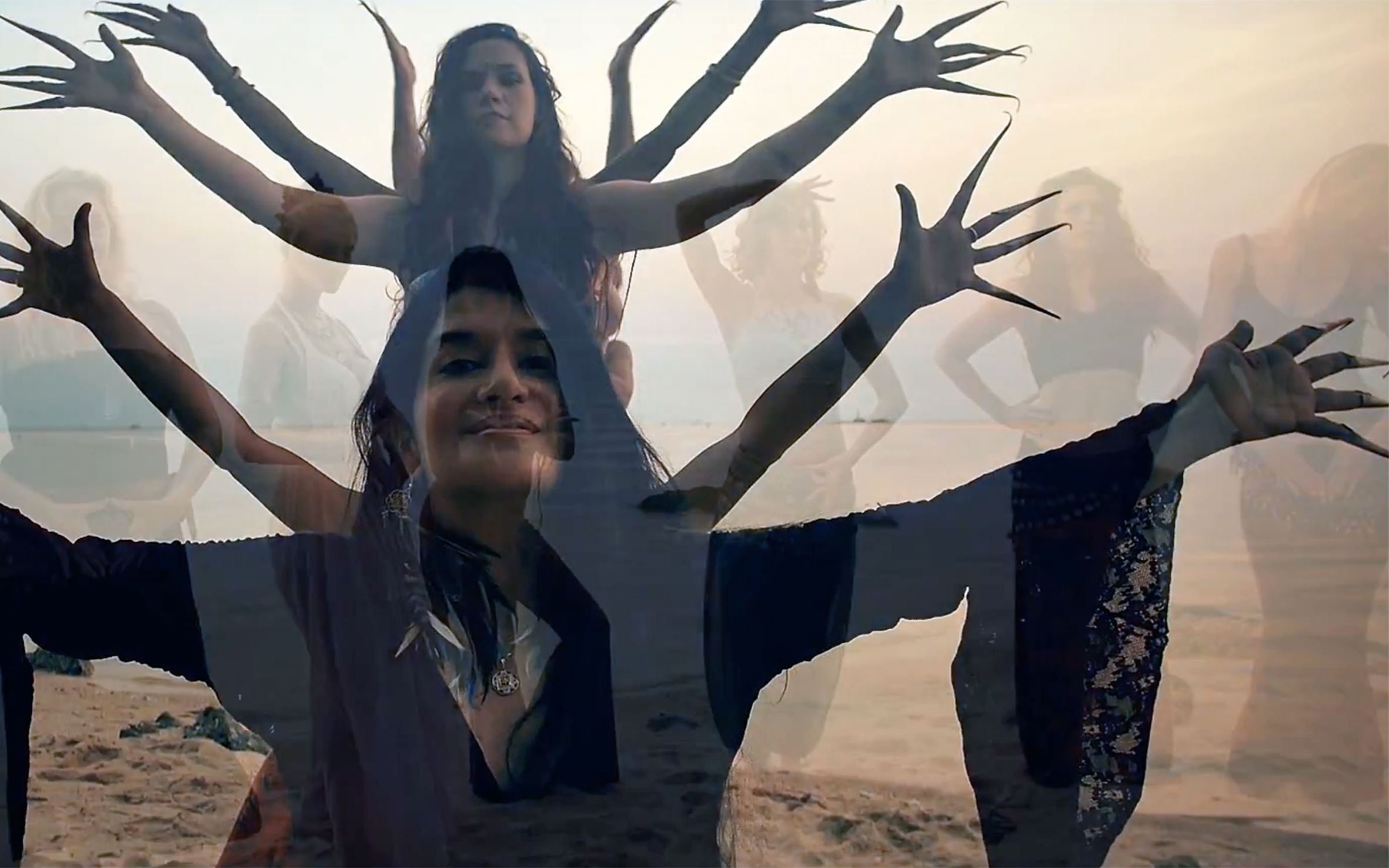 631. MYSTICAL DANCE / Global
MYSTICAL DANCE is a holistic, creative, integrative approach developed by Monika Nataraj to unveil our Divine Feminine mystery. It is a moving method of self-expression and self-discovery, revealing our own innate mystery and union with the Universe. Dance has historically been a mystical art and an authentic path to spiritual realization. Monika Nataraj weaves ritual belly dance, temple dance, Sufi whirling, chakra dance, Goddess invocation and tantric theory into these original and inspired intensives. principles into a very expressive, deep, free-style dance journey. Workshops, Retreats, Sacred Journeys and Mystical Dance Teacher Training Course are offered in some of the most beautiful and stunning destinations in the world.