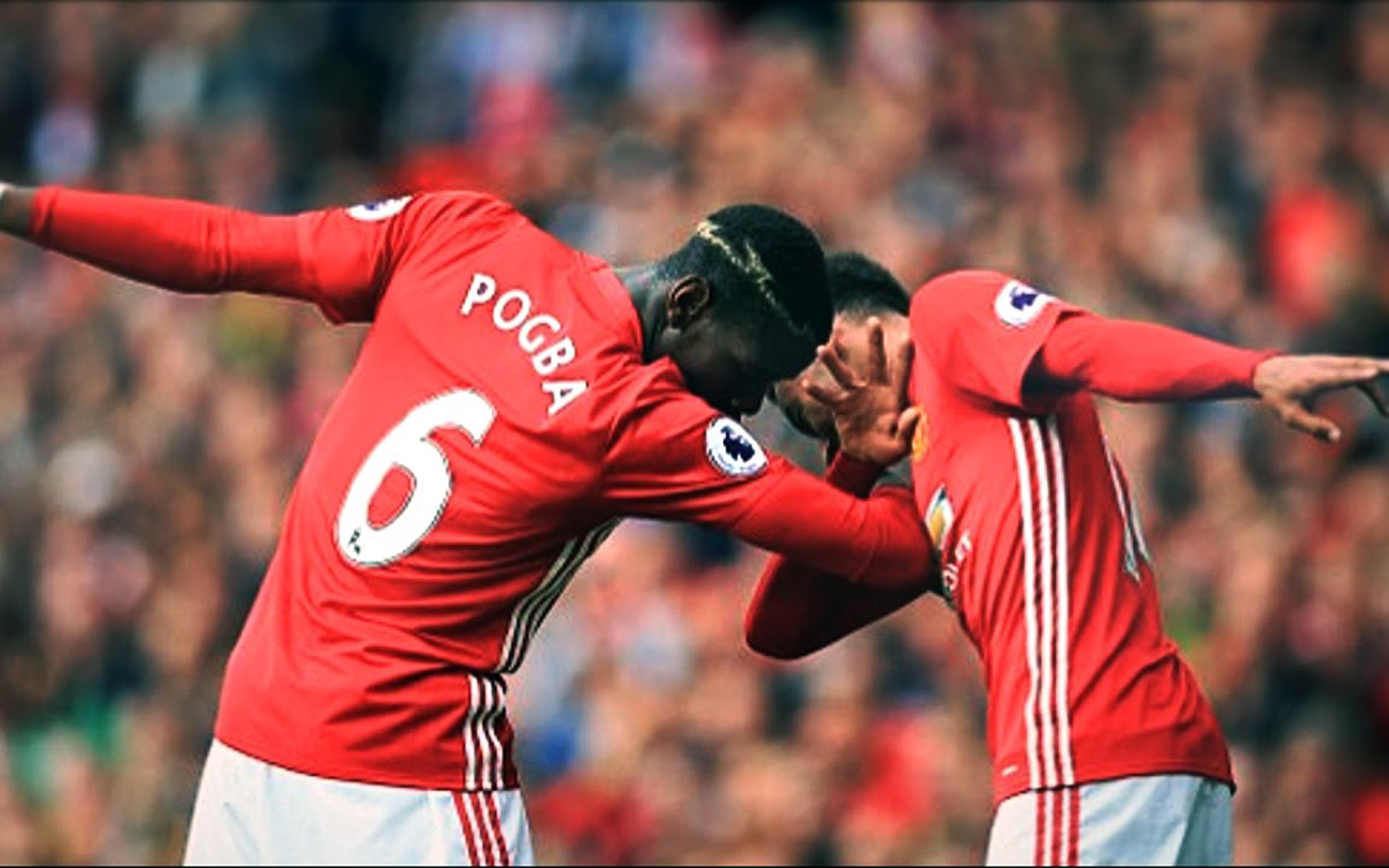 DAB is a simple dance move in which a person drops the head into the bent crook of a slanted arm, typically while raising the opposite arm in a parallel direction but out straight; both arms are pointed to the side and at an upward angle. Since 2015, it has also been used as a gesture of triumph or playfulness, becoming a youthful American dance fad and Internet meme. The move looks similar to someone sneezing into the "inside" of their elbow. As a victory dance it became viral on the Internet at the beginning of 2016. During the World Cup victory of France in 2018 French soccer player Paul Pogba performed a very famous Dab dance on the football pitch.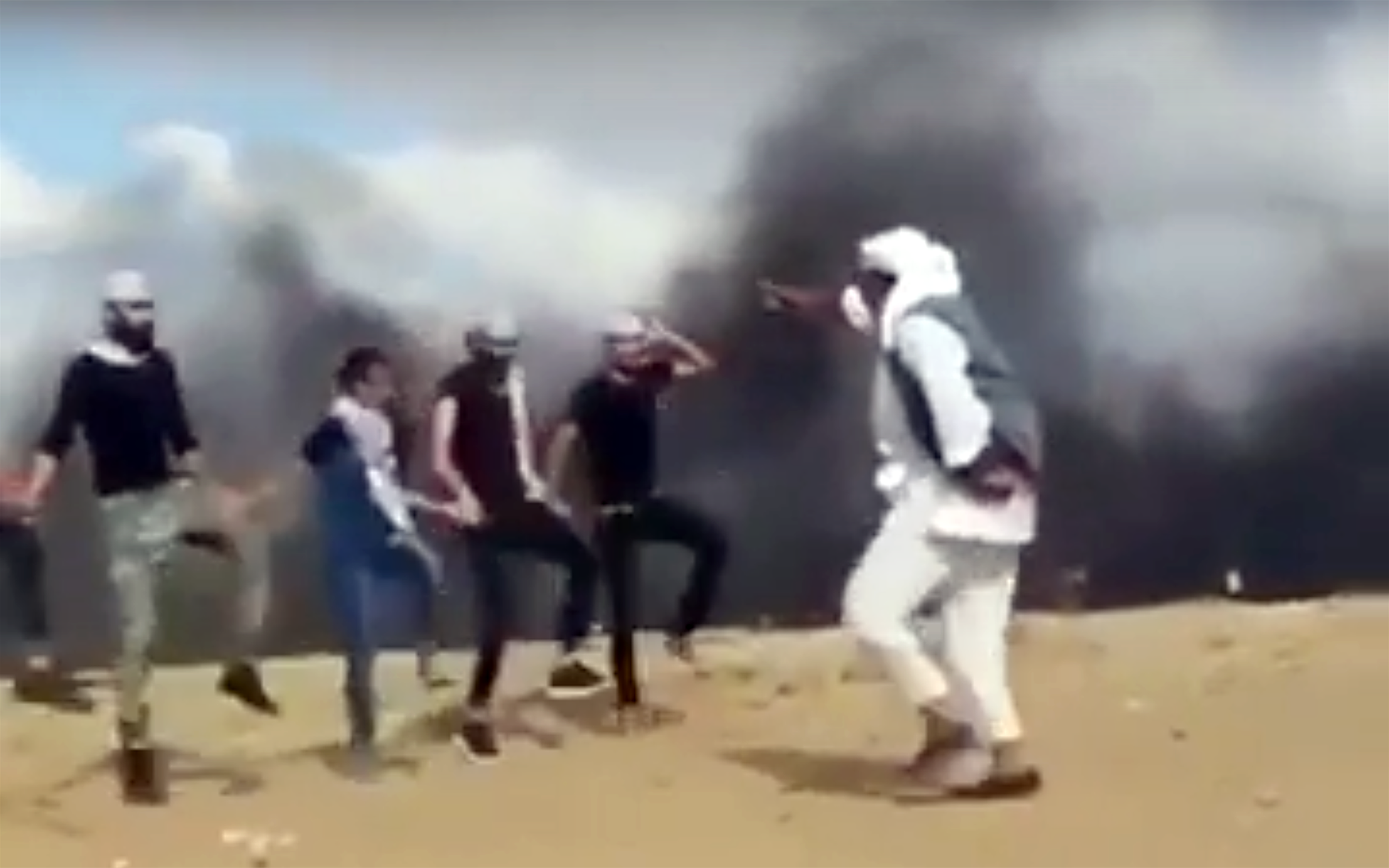 207.Dabke / Palestine / Syria / Lebanon / Jordan
Dabke is an Arab folk dance native to the Levant. It combines circle dance and line dancing and is widely performed at weddings and other joyous occasions. The line forms from right to left. The leader of the dabke leads the line, alternating between facing the audience and the other dancers. The name originated from the Arabic word meaning "stamping of the feet". When first created, the Dabke dance was practiced by people of the villages of towns of old Palestine – Lebanon, Syria and parts of Jordan. In contemporary times dabke has special meaning to the Palestinian people, signifying aspirations, struggle and the history of Palestine, making it one of the most important cultural forms of art in their culture.
Dalkhai is the most popular folk dance of Western Odisha. The main themes of this dance are Radha-Krishna, Ramayana, Mahabharata. It is performed in various festivals such as Bhaijiuntia, Phagun Puni, Nuakhai. Usually young women from Binjhal, Kuda, Mirdha, Sama and some other tribes of Sambalpur, Balangir, Sundargarh, Bargarh, Nuapada and Kalahandi districts, participate in this dance.
Dama dance is a dances performed by the Dogon tribes from Mali. They believe that the Dama dance creates a bridge into the supernatural world. Without it the dead cannot cross over into peace. Every five years, Dama memorial ceremonies are held to accompany the dead into the ancestral realm and restore order to the universe. During the Dama celebration, Youdiou villagers circle around stilt dancers. The dance and costumes imitate a long-legged water bird. The dancers execute difficult steps while teetering high above the crowd. Through such rituals, the Dogon believe that the benevolent force of the ancestor is transmitted to them.
210.DANCE DANCE REVOLUTION / Global
DANCE DANCE REVOLUTION also known as Dancing Stage in earlier games in Europe, Central Asia, Middle East, Africa, South Asia and Oceania, and also some other games in Japan, is a music video game series produced by Konami. Introduced in Japan in 1998 and released in North America and Europe in 1999, it is the pioneering series of the rhythm and dance genre in video games. Players stand on a "dance platform" or stage and hit coloured arrows laid out in a cross with their feet to musical and visual cues. Players are judged by how well they time their dance to the patterns presented to them and are allowed to choose more music to play to if they receive a passing score.
Dancehall is a dance style performed to the Jamaican popular music with the same name, originated in the late 1970s. Initially, dancehall was a more sparse version of reggae. In the mid-1980s, digital instrumentation became more prevalent, changing the sound considerably, with digital dancehall becoming increasingly characterised by faster rhythms. Popularity of dancehall has spawned dance moves that help to make parties and stage performances more energetic. Dancing is an integral part of bass culture genres. As people felt the music in the crowded dancehall venues, they would do a variety of dances. Eventually, dancehall artists started to create songs that either invented new dances or formalised some moves done by dancehall goers. Many dance moves seen in hip hop videos are actually variations of dancehall dances.
212.Dance Healing / Global
Dance Healing is one of the early uses of dance, which may have been a precursor to ecstatic trance states in healing rituals. Dance is used for this purpose by many cultures from the Brazilian rainforest to the Kalahari Desert. Medieval European danses macabres were thought to have protected participants from disease, yet the hysteria and duration of these dances sometimes led to death due to exhaustion. According to for example a Sinhalese legend from Sri Lanka, Kandyan dances originated 2500 years ago, from a magic dance ritual that broke the spell on a bewitched king to cure the king of a mysterious illness. Nowadays healing power of dancing in used in various therapeutical practices.
DANCE-POP is a dance style performed to a pop and dance subgenre that originated in the early 1980s. It is generally uptempo music intended for nightclubs with the intention of being danceable but also suitable for contemporary hit radio. Developing from a combination of electronic dance music and pop music, with influences of disco, post-disco and synth-pop, it is generally characterised by strong beats with easy, uncomplicated song structures which are generally more similar to pop music than the more free-form dance genre, with an emphasis on melody as well as catchy tunes.
214. DANCE OF A FISH / Nauru
DANCE OF A FISH is a traditional dance coming from Nauru, a tiny island country in Micronesia, northeast of Australia. It is a dance to celebrate the catch of a fish, because fishing is an integral and imporant part of Nauru living and culture. After the dance, the dancers and the community would eat the fish.
215.Dances of Universal Peace / Global
Dances of Universal Peace (DUP) are a spiritual practice employing singing and dancing the sacred phrases of the world's religions, with intention to raise consciousness and to promote peace between diverse religions according to one stated goal. The DUP are of North American Sufic origin. They combine chants from many world faiths with dancing, whirling, and a variety of movement with singing.
216.DANCE WITH BABIES / Global
DANCE WITH BABIES is a dance performed mostly by parents holding their babies on their chest. It is common in many cultures all around the world.
217.Dancing procession of Echternach / Luxembourg
Dancing procession of Echternach is an annual Roman Catholic dancing procession held at Echternach, in eastern Luxembourg and the last traditional dancing procession in Europe. It is held every Whit Tuesday around the streets of the city. It honours Willibrord, the patron saint of Luxembourg, who established the Abbey of Echternach. Echternach has developed a strong tourism industry around the procession, which draws many thousands of tourists and pilgrims from around the world. The event begins in the morning at the bridge over the river, with a sermon delivered by the parish priest. The procession is formed by several dozen alternating groups of musicians and pilgrims. They move through the town towards the basilica. Musicians play traditional melody and pilgrims, in rows of four or five abreast, holding the ends of white handkerchiefs, "dance" or "jump" from left to right.
Dandi Naach is a traditional dance from Nepal, also known as Phagu Naach because it is mainly performed in Phagu Purnima. It is performed by hitting two sticks between the partners in a particular pattern. It is mainly popular in Terai region of Nepal, originated from the Tharu community culture and traditions.
Dangdut is the name for Indonesian pop music. The songs are often highly sexual in nature, and singers often dress in provocative miniskirts and high heels. Music is produced by modern instruments such as guitar, drums, electric organ and piano to produce fast catchy beats. Though the conservative Muslim population of Indonesia condemns the "pornographic" nature of Dangdut performance, it is still wildly enjoyed throughout the country especially as party entertainment or even nationally broadcast on the American-Idol-inspired "Dangdut Academy". Dance moves associated with Dangdut are influenced by American pop, K-pop, and Bollywood. It is also common background music to aerobics classes and Zumba fitness.
220.Danza del Venado / Mexico
Danza del Venado called also Dance of the Deer is a ritual dance celebrated by the natives of Sonora and Sinaloa, the yaquis. This dance is a dramatisation of the deer hunt, cultural hero of these peoples, by the hunters. The Yaquis are an ancient indigenous people that settled in the territories of Sonora and Sinaloa. Since the conquest there were several attempts to conquer them spiritually, however the Yorem people (in the Yaqui language) coupled the Catholic worldview to their own interpretation of the world.
221.Danza de los Viejitos / Mexico
Danza de los Viejitos is said have begun as a dance in the Purepecha Region of Mexico. It was danced by four men to represent fire, water, earth, and air. Four dancers are also believed to be the correct number to dance in this traditional performance because there are four colours that make corn, which is red, yellow, white, and blue. The dancers ask for good harvest, communication with spirits, and to learn about the past or to predict the future. The peculiarity of this dance is in its humorous touch - the dancers stage the aches and pains of old age through falls, spasms and a stooped walk. They also boast a youthful vitality that they express with an intense Zapateado to the rhythm of the music.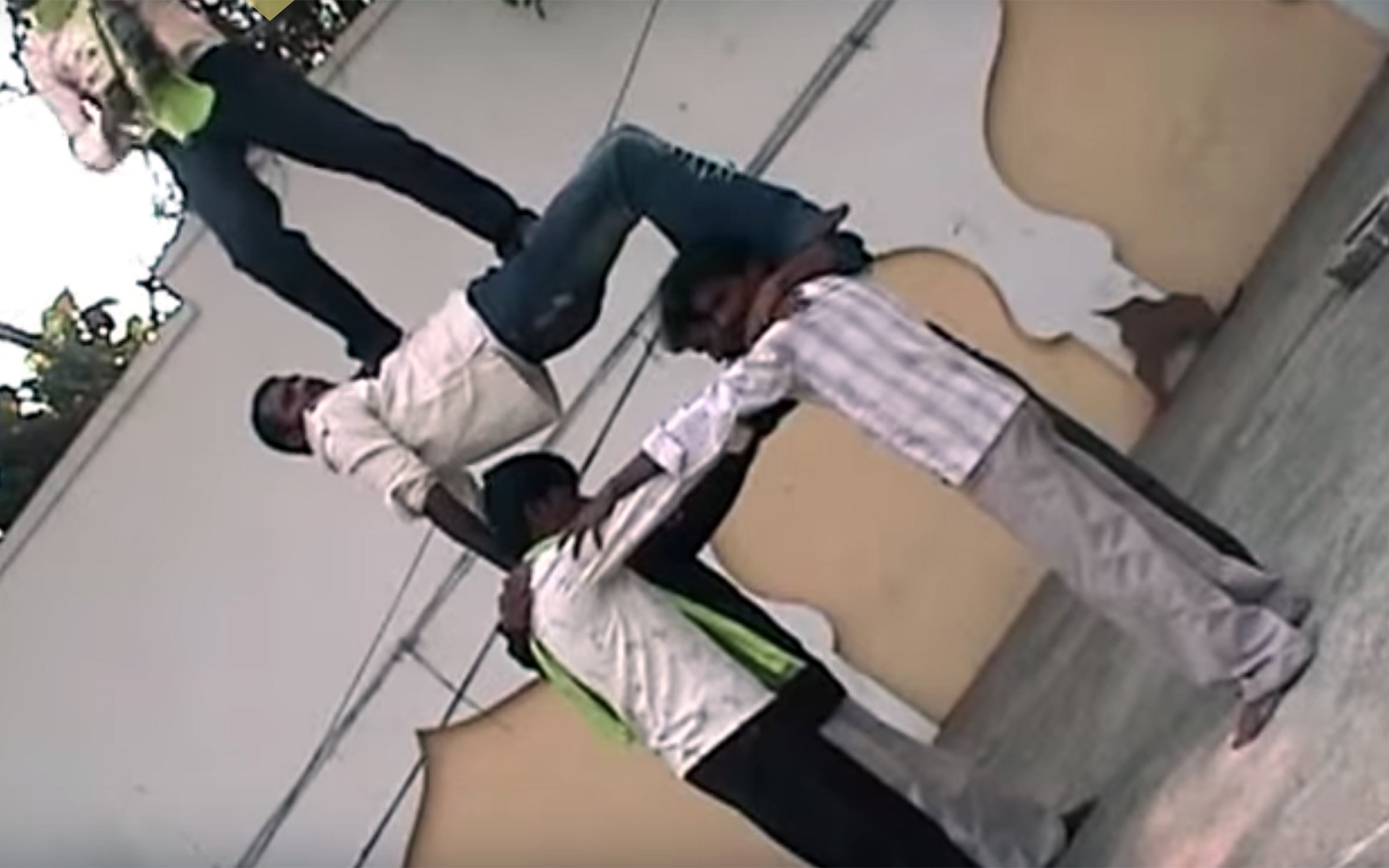 222.Dappu Nrityam / India
Dappu Nrityam is one of the important dance forms in Telangana, India. This dance form got its name from the sound produced by a simple percussion instrument, a tambourine-like drum called Dappu. It contains a circular wooden frame usually, made of neem wood. Fitted into the wooden frame is the skin of a he-buffalo or goat. It is called "palaka" in coastal Andhra and Guntur. The costumes worn by dancers constitute of a Talapaga or a head turban, dhoti, a datti and ankle bells. The performance starts with an invocation called "Pradhana Dappu" when the dancers move slowly in a circular way. Dappu dancers can be seen in front of any procession, whether it is at festivals or at marriage celebrations.
223.Dayak Dance / Indonesia
Dayak Dance are various forms of dance performed by the Dayak people of Kalimantan (Indonesian Borneo). "Tari Enggang" is inspired by the hornbill bird and dancers wear and hold hornbill feathers. Many other forms of Dayak dance are inspired by birds and feature sweeping and floating hand movements.
224.Der Deutsche / Germany
Der Deutsche is type of dance called Allemande, a renaissance and baroque dance, and one of the most popular instrumental dance styles in baroque music, with notable examples by Couperin, Purcell, Bach and Handel. Allemande is often the first movement of a baroque suite of dances, paired with a subsequent courante, though it is sometimes preceded by an introduction or prelude. A quite different Allemande, named as such in the time of Mozart and Beethoven, still survives in Germany and Switzerland and is a lively triple-time social dance related to the waltz and the Ländler.. It is danced in couples dancing in circles. Popular types of Allemande are Dreher, Ländler and Deutscher.
Desarruma is an urban street dance from Uganda.
DETROIT JIT is a Detroit ghettotech style of dancing. It relies heavily on fast footwork combinations, drops, spins and improvisations. The roots of the dance date back to Detroit Jitterbugs in the 1970s. Chicago's equivalent dance style is Juke, where the focus is on footwork dating back to the late 1980s.
Deuda Naach is a dance style originally belonging to the midwestern and far western region of Nepal. The dance is performed by forming the circle shoulder to shoulder and by holding hands of adjacent dancers. Nowadays this dance style has also spread to other regions of the country.
Devarattam is a folk dance still preserved by the descendants of Veerapandiya Kattabomman dynasty at Kodangipatti in Madurai District in Tamil Nadu, India. It used to be performed once a year near the temple and restricted to the Rajakambalam Nayakar community, for the victorious return of the King and his army from battle fields. Sometimes even the king and his marshals would dance on the chariot deck. The soldiers and female dancers would form in lines and dance behind the chariot. Nowadacy Devarattam is performed only to the beat of Urumi Melam, Thappu Melam and sometimes, a long flute. Dancers hold a piece of cloth in each hand and swing them as they dance. The leading dancer wears a false beard and a mask decorated with shells to look like teeth. He dances the first step, which others follow.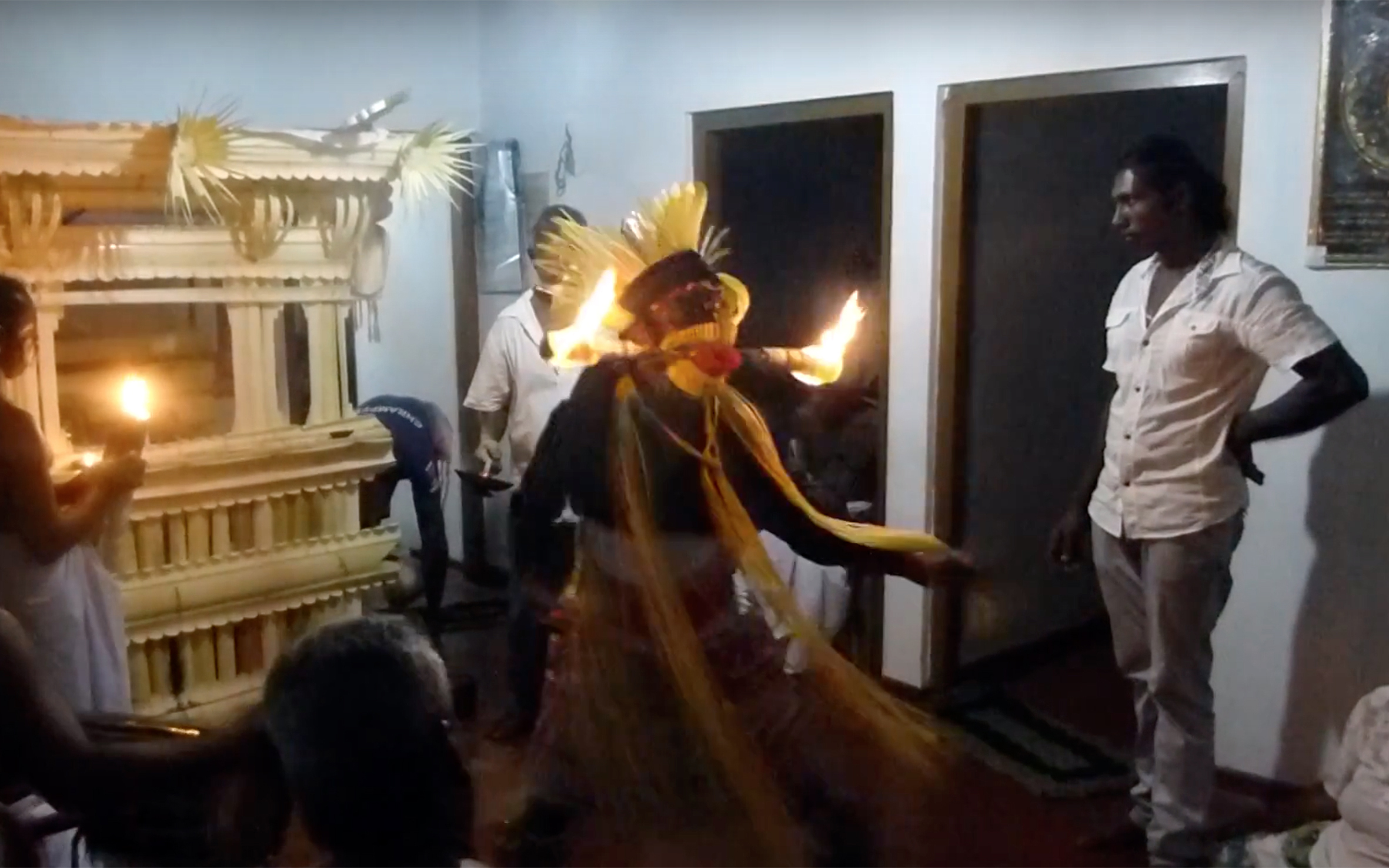 229. DEVIL DANCE / Sri Lanka
DEVIL DANCE called also TOVIL comes from Sri Lanka and it is a respond to the common belief that certain ailments are caused by unseen hands and they should be chased away for the patient to get cured. It can be a simple ritualistic ceremony at home restricted to family and immediate neighbours or involving the whole village. Performer disguises himself as a bear, wears a mask and a dress to resemble one. Often all dancers wear masks. The simple version of the devil dance ritual starts in the morning with the building of the stage, decorations and preparation of the costumes. Dances are accompanied by drummers which also herald the begin of the ritual. Tovil usually lasts until morning, with dancers consuming betel-nut juice and drinking coke to stay awake. Dances can also go on for multiple days.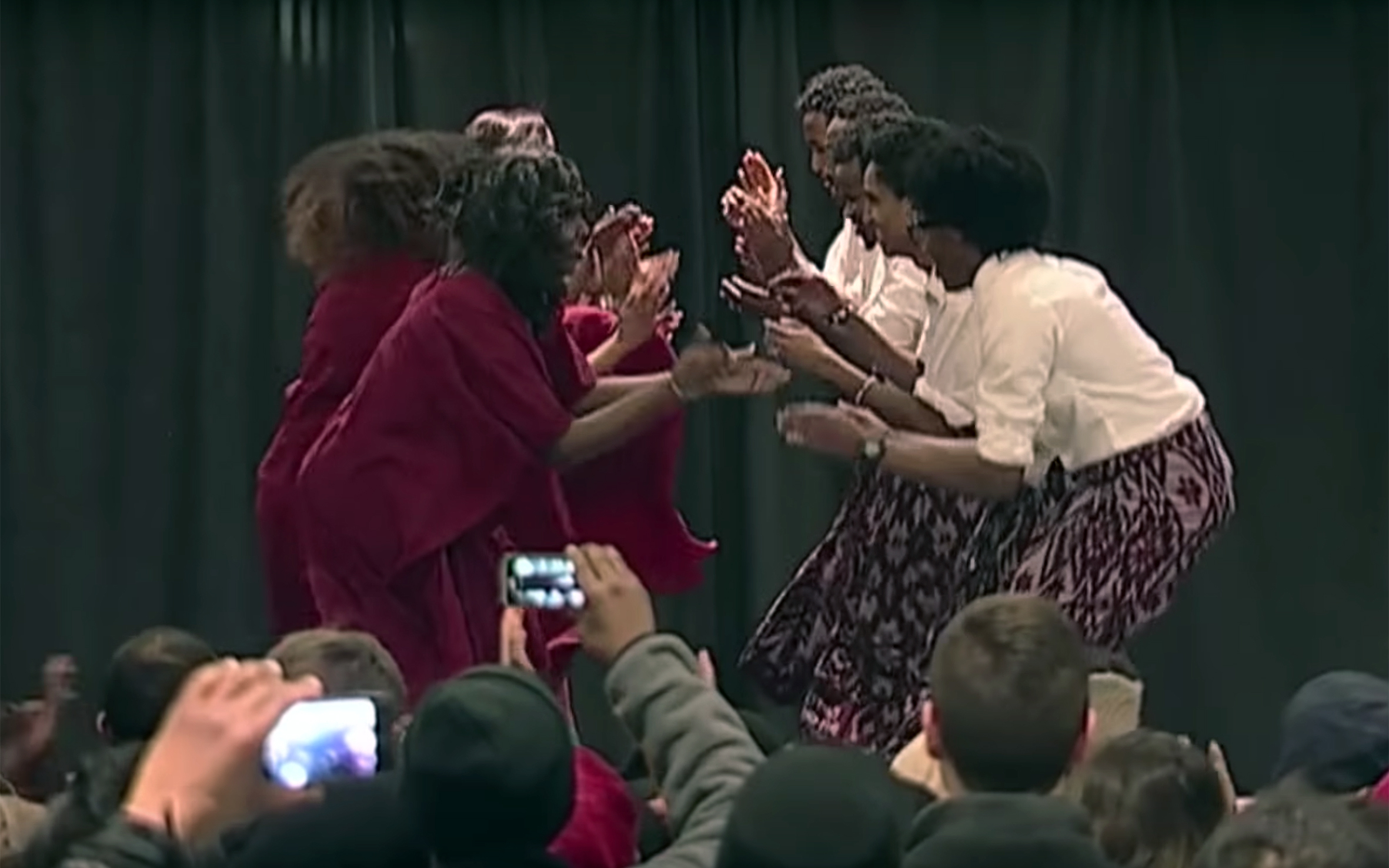 Dhaanto is a style of traditional Somali music and folk dance. It is specific to certain Somali-speaking areas in the Horn region. The dance-song was revived during the Dervish period in the early 20th century, when it was used to raise the "spirits" of soldiers and was often sung on horseback. The main characteristics of this dance are the arms, they are care free and relaxed. Not only are the arms important but the bobbing of your head and knees are too. You have to keep a rhythm within your whole body and dance to the music.
Dhap is a Sambalpuri folk dance, performed mostly by the Kandha tribe of Kosal region in Odisha, India. Both men and women participate in the dance. Men of one village dance with women of another village. Usually unmarried boys and girls take part. The dance is performed during weddings and more often for the sake of recreation. The dance is named so because of the accompanying instrument called Dhap, made up of wood with one side open and the other side covered with a piece of animal skin. The dhap dancer holds the dhap with his left hand, the sling slung over his left shoulder, and beats with his right as well as left hand.
Dhol Dance is a dance performed to the music of Dhol - drums, which are the main percussion and mostly the only instrument used in many dance related festivities in villages in India.
Diablada called also Danza de los Diablos is primeval Andean masked dance, an original and typical dance from the region of Oruro in Bolivia, characterised by the mask and devil suit worn by the performers. It is a mixture of religious theatrical presentations brought from Spain and Andean religious ceremonies such as the Llama llama dance in honour of the Uru god Tiw (protector of mines, lakes, and rivers),[ and the Aymaran miners' ritual to Anchanchu (a demon spirit of caves and other isolated places in Bolivia and Perú). It is accompanied by band and orchestra. At the start of the krewe are Lucifer and Satan with several devil women. They are followed by the personified seven deadly sins. Afterwards, a troop of devils come out. They are led by Saint Michael, with a blouse, short skirt, sword and shield.
234.Diaguita Dance / Chile
Diaguita Dance used to be performed by the allies of the Inkas, the Diaguita people, who moved north to the Copiapó Valley and south to the Santiago basin, also crossing to the eastern side of the Andes. In the early decades of the 20th century, ethnologist Ricardo Latcham proposed that the name "Chilean Diaguitas" be used to identify the indigenous inhabitants of the Copiapó, Huasco and Elqui valleys whose surnames ended in "ay"—including Campillay, Huenchicay and Liquitay—and appeared in the parish registries dating from the colonial period. The fact is that in 2006 the Government of Chile officially recognised the Diaguita as the country's ninth indigenous people. Dance is important part of their culture.
DIANSA is dance from Mali and also a name an instrument which has given its name to this dance. It used to be performed in the evening for most celebrations e.i., full moon, spring, summer weddings and harvest celebrations. Originally it was accompanying a competition dance of young men. It starts slowly and then picking up speed when a talented dancer goes into the middle of the circle. Great dancers sometimes manipulate a rifle or pestle while dancing.
DIDA DANCE is a dance coming from China, performed by Chinese young people, who put it on Internet. It is a kind of line dance which involves walking and it is always filmed from behind.
237.Digital Dance / Global
Digital Dance is a pioneer and trust of authentic American streetdance cultures and was established for the longevity of American urban dance. Music and dance are both universal languages with the highest levels of expression. We envision a world where dance is truly appreciated as the bond that brings people and cultures together in the digital era. As the world continues to get smaller and the lines are blurred between longstanding cultural and geographic barriers, new opportunities are borne to positively affect the world.
Disco is a dance emerged in clubs during the 1970s. It is a style of dance highly dependent on disco music, which consists of strong, rising vocals over a steady beat and bass line. Latin dances such as the samba, cha cha, and tango inspired many of the popular disco moves. Disco dancing means moving to music in your own way while wearing disco-inspired clothing. It consists of steps and moves performed in time to the beat of disco music. Common elements include side-stepping in between bigger moves, raising your arms overhead, large hip and pelvic movements, and twisting your hands in time to the beat. A few common disco dance steps include pivot turns, foot stamps, and shoulder rocks. One classic disco dance is the Hustle, as seen in "Saturday Night Fever."
DISCOFOOT is a mixture of football and dance. It is football but with gold hot pants, spicy disco music, free-form dance moves, and zero gender divisions. It is an ass kicking, DJ spinning, maybe even twerking free-styling battle, where football's rules are twisted and thrashed by dance. Let the choreography of the ball take you on a ride that passes the unknown and spectacular possibilities of this dead serious performance of a football match. The end result is pure, unfiltered joy on an astroturf dance floor. You still have to make goal, while you're dancing.
DISCO POLO is a dance from Poland performed to the disco polo music, a genre of popular dance music, created in the late 1980s. It is an urban folk music, popular in the mid-late 1990s with its popularity peaking around 1995–1997, a Polish variant of disco music. Classic disco polo songs were characterised by simple melodies often drawing from the folk music tradition of steady rhythms, coupled with syncopated samples of drums, and accompanying delicate synthesiser sounds or keyboard instruments. Lyrics are often melodramatic tales of unhappy love, also often playful. A gradual decline in popularity began in the early part of the 21st century. However, a resurgence of the "disco polo" came in late 2007. Disco polo is commonly danced at weddings and social celebrations in more rural regions of Poland.
DITAMMARI Is a traditional dance from Ditammari people from Benin.
Djaglan is an afro urban dance born in Togo.
243.Djolé / Guinea / Sierra Leone
Djolé is a mask-dance from Temine people living along the border region of Guinea and Sierra Leone. It is played traditionally with a large square drum called sikko. Although a mask depicts a female, it is carried by a male. Djolé is played usually during big feasts which involve many villages to celebrate a good harvest, the end of the Ramadan or a marriage. Nowadays the rhythm has been rearranged to be played with the djembé and is very popular in particular in Guinea.
Doina is a Romanian musical tune style, possibly with Middle Eastern roots, customary in Romanian peasant music, as well as in Lăutărească. It was also adopted into Klezmer music. Similar tunes are found throughout Eastern Europe and the Balkans. In the region of Maramureş the word Horă is still the most commonly used - a Romanian word which translates into "shepherd's lament" or "shepherd's longing" which explains why Doinas can be very melancholic, with melodies that are rather poignant and heartfelt. The Maramureş Horă is not related to the word Horă found in southern and eastern Romania, which comes from the Greek "choros", meaning "(circle) dance"
Dojou Sukui is a 300-year-old comical dance about digging for loaches with a silly fisher being distracted by things like mud splashing in his face or getting bitten by a leech or his loaches getting away. It's a well known folk dance all over Japan, strongly associated with the city of Yasugi. It is usually performed with the cries of "a-ra-essassa!" from the "Yasugi-bushi" ("The Song of Yasugi") as an accompaniment.
DombA is a dance performed by vhaVenda women, Southern African people living mostly near the South African-Zimbabwean border. The woman dance with their hand connected one to another, they move forward singing. The dance movement is simple in itself, but requires careful co-ordination with the drum rhythm: the girls' song follows the beat of the alto drums, but their feet must follow the tenor drum.
247.Donald Trump DANCE / Saudi Arabia
Donald Trump DANCE is a dance performed by the US president during his first foreign trip to Middle East. HH king Salman received Trump and he was welcomed by a traditional Saudi dance during his visit and he was invited to dance along. He joined the dance with his face depicting what dance means to him.
Dragon Dance is a form of traditional dance in Chinese culture. Like the lion dance it is most often seen in festive celebrations and performed by a team of experienced dancers who manipulate a long flexible figure of a dragon using poles positioned at regular intervals along the length of the dragon. The dance team simulates the imagined movements of this river spirit in a sinuous, undulating manner. It is often performed during Chinese New Year. Chinese dragons are a symbol of China's culture, and they are believed to bring good luck, therefore the longer the dragon dances, the more luck it will bring to the community. Dragon is also believed to possess qualities that include great power, dignity, fertility, wisdom and auspiciousness. The movements in a performance traditionally symbolise historical roles of dragons demonstrating power and dignity.
249.Drametse Ngacham / Bhutan
Drametse Ngacham, called also Cham, is a mask dance performed at Bhutanese festivals. Its name comes from the place called Drametse, in the eastern Bhutan, where it was performed for the first time. Monks or villagers wear mask and costumes associated with Tibetan Buddhist deities and dance inside the monastery, or to the public of lay people, usually staying outside. Dances are considered a form of meditation and an offering to the gods. The monks visualise themselves as the deities, perform ancient movements and repeat sacred mantras. Original Cham performances included little footwork, and monks in costumes and masks walked slowly across the monastery grounds, making intricate mudras (hand gestures). Only later the steps and other movements were developed. Cham is amongst the ancient dances of the world, cultural DNA of old traditions that are still alive these days.
Drmesh is a dance typical for northwestern regions of Croatia. It is quite known for its speed, rhythm and choreography involving strong shakes of the performer's body. The literal translation of the word "drmesh" would be "the shaker." Drmesh has many variations, as every settlement adds its own moves to the same music.
Drum'n'Bass is a genre and branch of electronic music which emerged from rave and jungle scenes in Britain during the early 1990s. The style is often characterised by fast breakbeats (typically 160–180 beats per minute) with heavy bass and sub-basslines, sampled sources, and synthesisers. It is also a type of dance performed to this type of music. The popularity of Drum and Bass at its commercial peak ran parallel to several other homegrown dance styles in the UK, including big beat and hard house. A major influence on it had the original Jamaican dub and reggae sound. Another feature of the style is the complex syncopation of the drum tracks' breakbeat.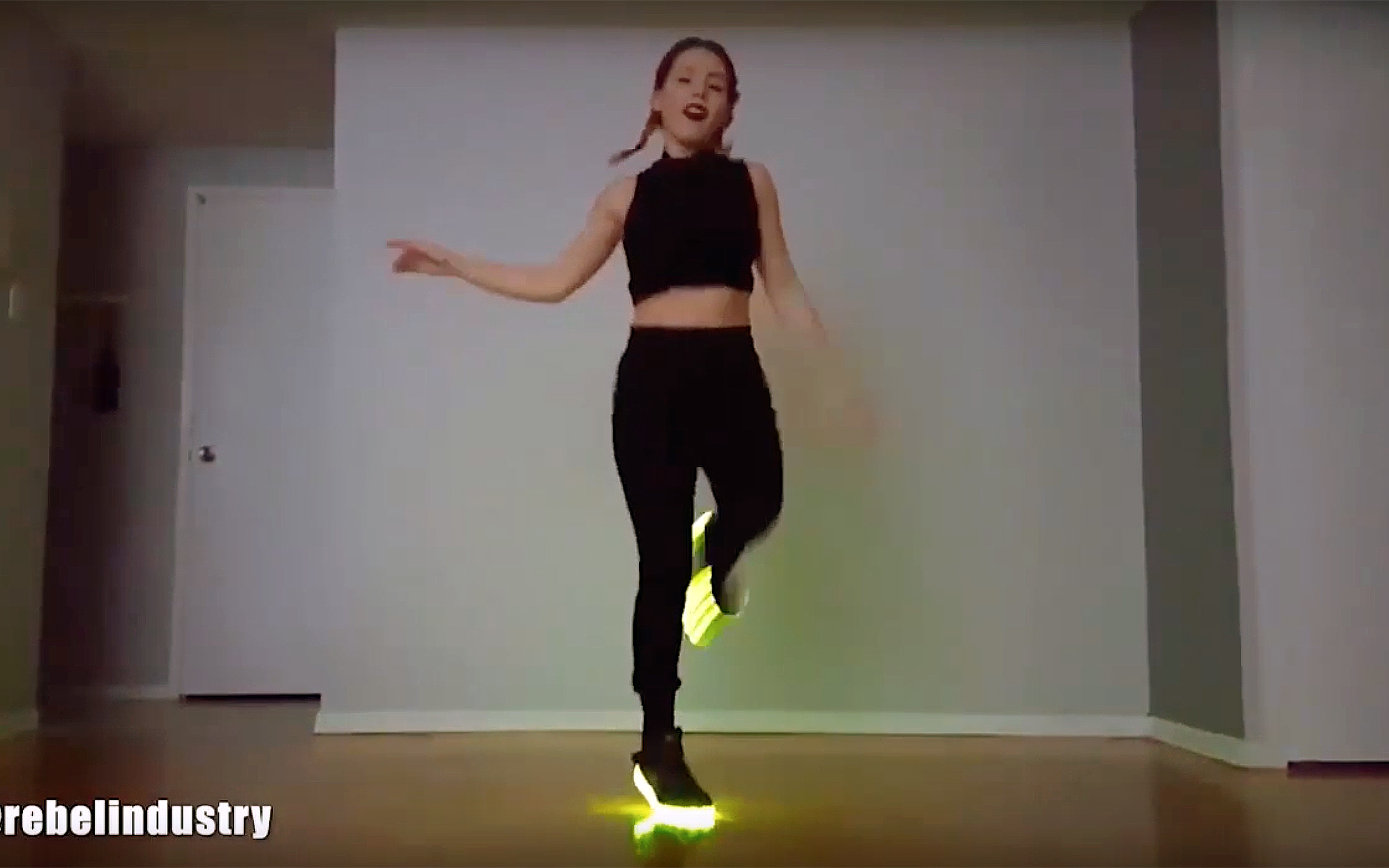 252.Dubstep / UK / Global
Dubstep is a genre of electronic dance music and a dance style that originated in South London in the late 1990s.It is generally characterised by sparse, syncopated rhythmic patterns with bass lines that contain prominent sub-bass frequencies. The style emerged as an offshoot of UK garage, drawing on a lineage of related styles such as 2-step, dub reggae, jungle,broken beat, and grime. In the United Kingdom the origins of the genre can be traced back to the growth of the Jamaican sound system party scene in the early 1980s. Dubstep rhythms are usually syncopated, and often shuffled or incorporating tuplets.
253.Duchonkaland dances / Slovakia
Duchonkaland dances are dances performed by children at the summer camp in a place called Duchonkaland in Slovakia.
Duffmuttu is an art form prevalent in the Malabar region of the state of Kerala in the South of India. Its name comes from a percussion instrument made of wood and ox skin, called "duff". Duffmuttu is performed as social entertainment and to commemorate festivals, uroos (festivals connected with mosques) and at the weddings. Duffmuttu performance usually consists of six members who stand or sit facing each other singing songs and swaying their bodies to the tempo of the song which is set by the rhythmic beats of the duff. Duffmuttu songs are a tribute to Islamic heroes and martyrs. The lead player leads the troupe in song while the others provide the chorus. The dancers drum the duff with their fingers or palms and while moving rhythmically often toss them over their heads.
DUNUNBA called also a Dance of the Strong Men, is a name of a family of 20 - 30 traditional Malinke people rhythms. This dance was originally performed by men to settle tough and sometimes bloody disputes. It is now playfully performed, without the violence.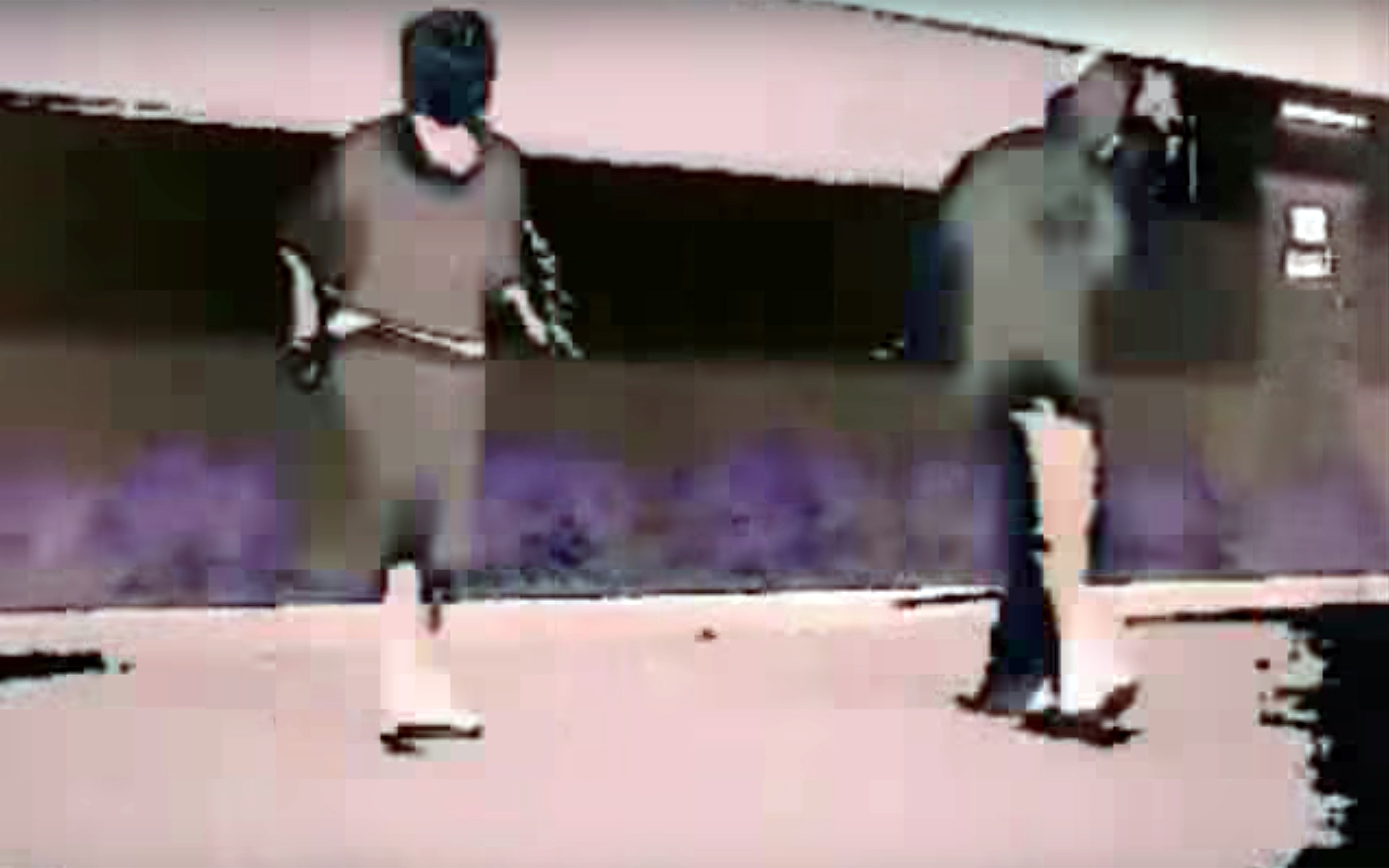 256. DURANGUENSE / Mexico
DURANGUENSE is a dance and a regional mexican music. It is closely related to the Mexican styles of banda and norteño. The main instrumentsare the saxophone, trombone and bass drum. The tempo is also noticeably faster than banda or norteño. The term "duranguense" refers to the people from Durango, Mexico. Grupo Montéz de Durango were believed to be the very first to begin the movement. Despite its name, the style did not originate in Durango but in the city of Chicago, Illinois. Teenagers were forming new Duranguense bands like never before, playing at night clubs, weddings, quinceañera, and family get togethers. In early 2000s Grupo Montéz de Durango topped the Latin music charts and continues to be popular among the Chicano community in the United States and in Mexico.
257.Dutty Wine / Jamaica / Guyana / Africa
Dutty Wine is an African-Jamaican dance, typically performed by young women. The dance originated in Jamaica as with many other dances like "Log on" and "Screechie". The dance involves a rotating movement of the neck ("wine" refers to winding, or gyration). The dancer can also move their legs like a bird, while simultaneously rotating their wrists, neck, and posterior. Sometimes more advanced dancers will include splits in their Dutty Wine. It is not a dance done by ordinary people, only by women who are known dancers or dancehall queens. The dance experienced a surge of popularity around the world, especially in communities in parts of the United Kingdom and North America.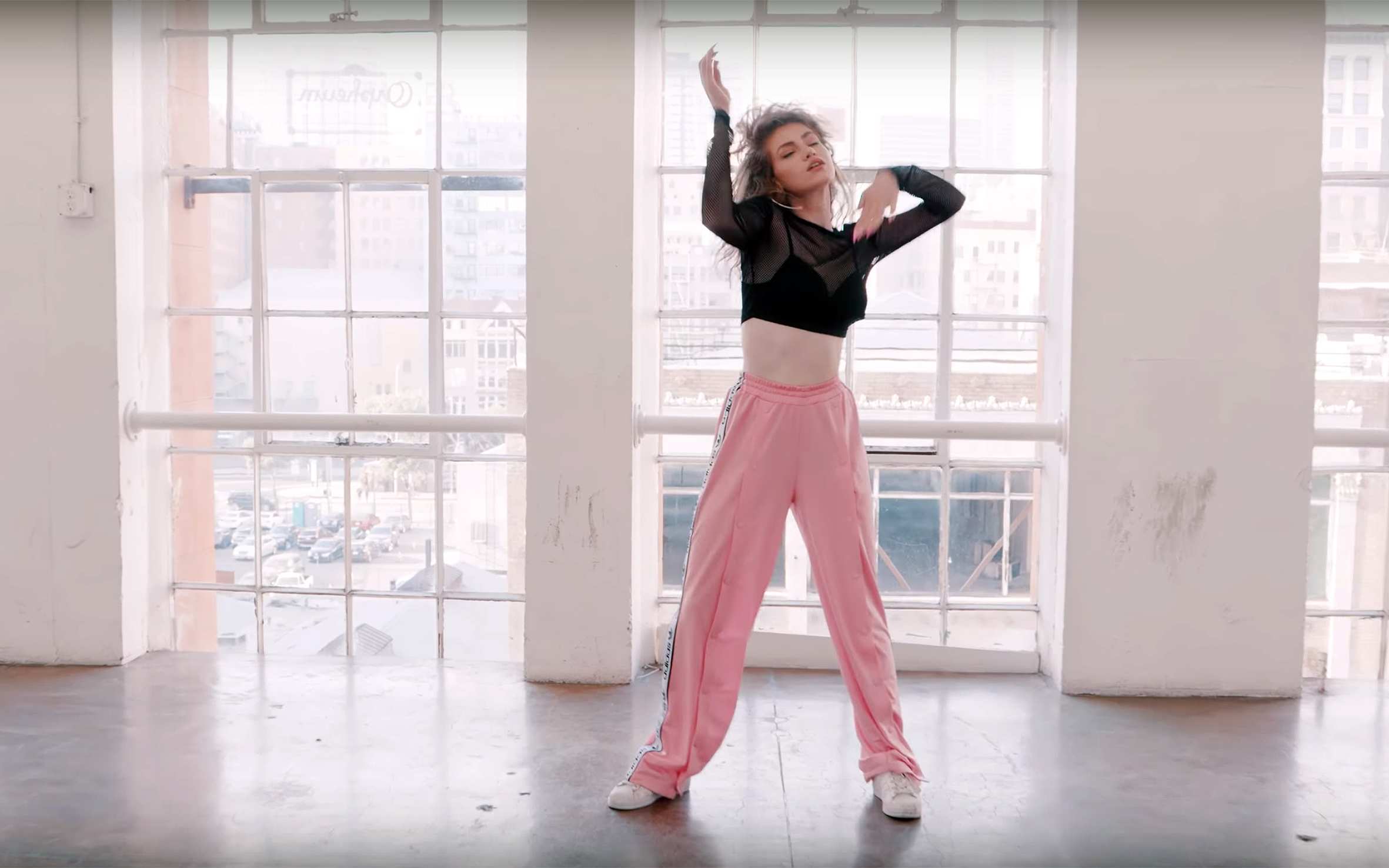 258.Dyttofam DANCE / Global
Dyttofam DANCE is a dance style by Dytto, a female animation dancer, well-known personality, and possibly a real-life robot. She is well knows with her multiple appearances on The Ellen Show, her several viral dance videos, advertisements, or from her various live performances. She is now continuing to grow what she calls her #dyttofam. More can be found on her Youtube Channel called simply Dytto.
259.Dzigbordi / Ghana / Togo
Dzigbordi is a dance drumming from the Ewe people from Ghana and Togo.